We provide an unparalleled level of service supporting every aspect of the wood finishing process. From our selection of innovative products and materials that optimize our clients' performance, to the unmatched speed and accuracy of our color match process, Pro Wood Finishes delivers quality that goes beyond the surface.
History of Pro Wood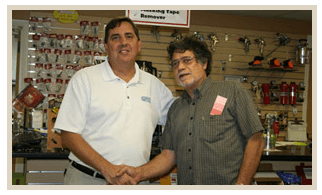 When Joe Connolly joined the Fuller O'Brien commercial coatings stores in the Washington, DC metro market, he found numerous long-time wood fabrication shops having service issues and often times being overlooked by his company. During his efforts to uncover and resolve their issues, he developed constructive relationships with many of the local shops and introduced necessary improvements to his company's systems and procedures.  Later, these same customer relationships and improvements would provide the impetus for a start-up company.
As a result of these improvements, he was promoted to manage the sales and customer service activities of one of the poorer performing stores. Within 18 months that store dramatically increased sales and customer service.  Mr. Connolly then became the sales and operations manager for all five of the local stores.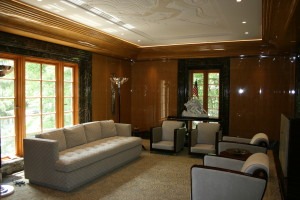 Recognizing the lack of a long-term commitment to local wood finishers, in 1982 he established Industrial Wood Finishes (IWF) to service them, and has been the sole owner for over 40 years. The company mission is "to help custom wood fabricators produce beautiful wood finishes" using a "one-stop shop" approach for products, unsurpassed customer service, and technical support of the highest quality.
In 2013, the company embarked on a re-branding process to improve communications that would more effectively represent the depth of personalized services and products to reach wood finishing professionals in the mid-Atlantic region.  As part of this process, the name was changed from "Industrial Wood Finishes" to "Pro Wood Finishes."
Today, the Pro Wood staff brings a deep commitment to hands-on application and experience within a company culture of integrity, honesty, and reliability.  We celebrate a 40-year reputation of outstanding customer service and technical problem solving with large and small woodworking companies throughout the mid-Atlantic region.

"Into your hand I commit my spirit; you have redeemed me, O Lord, faithful God." – Psalm 31:5