How often do you have color matches rejected or adjusted?
Does your current color specialist understand your specific application methods?
Do you struggle matching dark stains on light woods?
Pro Match Color
Color perfection that's unmatched in accuracy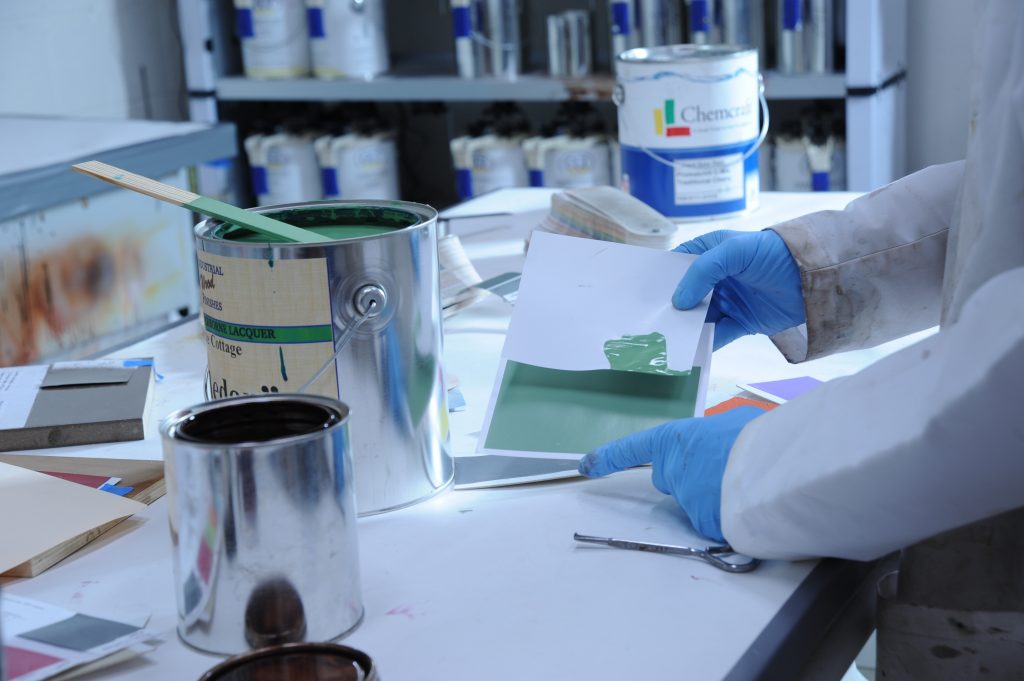 Our combination of expertise and technology means you get fast, accurate, and reliable color matching for all of your projects.
Pro Wood Finishes' experts have many years of wood finishing and color matching experience with a hands-on knowledge of applications to best recommend the right product and process for your project. The Pro Wood Finishes team has also instituted protocols such as standardized recording of color formulations, base material compatibility checks, colorant compatibilities, and continuous agitation mixing to ensure reliability, repeatability, and consistency of your color. We quality check every match and remix before it leaves the lab, and retain accurate records for each customer.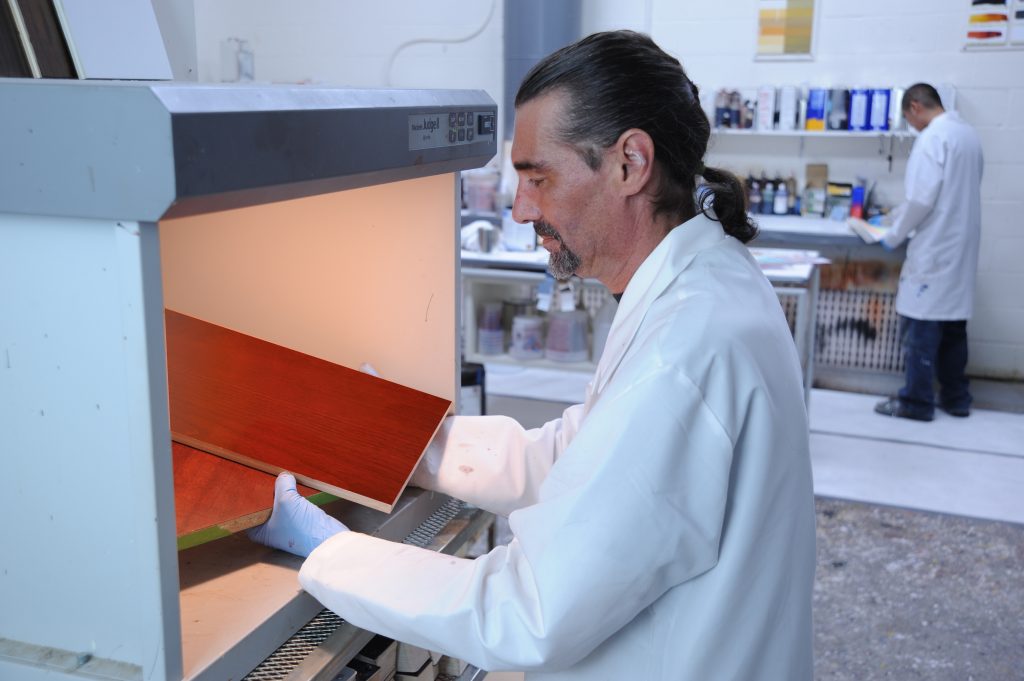 Rest assured we can eliminate any concerns about your colors being accurate and on time, letting you concentrate on your project.
We can make you stand out from your competition by not only helping you replicate designer samples but also enhance the beauty and craftsmanship of your project.