Green Solutions
VOC's?… LEED?… Green Guard?… No HAP's?…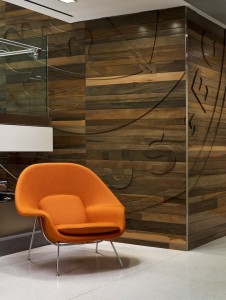 Worried about extended dry times, product performance, look, feel, and costs of waterbornes?
Let us help you navigate the new regulations and realize the opportunities. Achieve a competitive edge by embracing this new world. We have kept up with the fast pace of green coatings technology and developments. Get new customers, improve your shop environment, reduce hazardous waste, and meet green specifications, all while navigating the new regulations. Separate yourself from the pack and realize the benefit it creates.
Architects as well as builders can be confident specifying Fuhr Wood Coatings for all US Green Building Council's LEED Program projects. Fuhr Wood Coatings are also recommended by Green Seal for environmentally friendly projects.