Are you looking for answers?
Faster drying times?
Eco-friendly products?
Pro Wood Team
Support that makes you look like a pro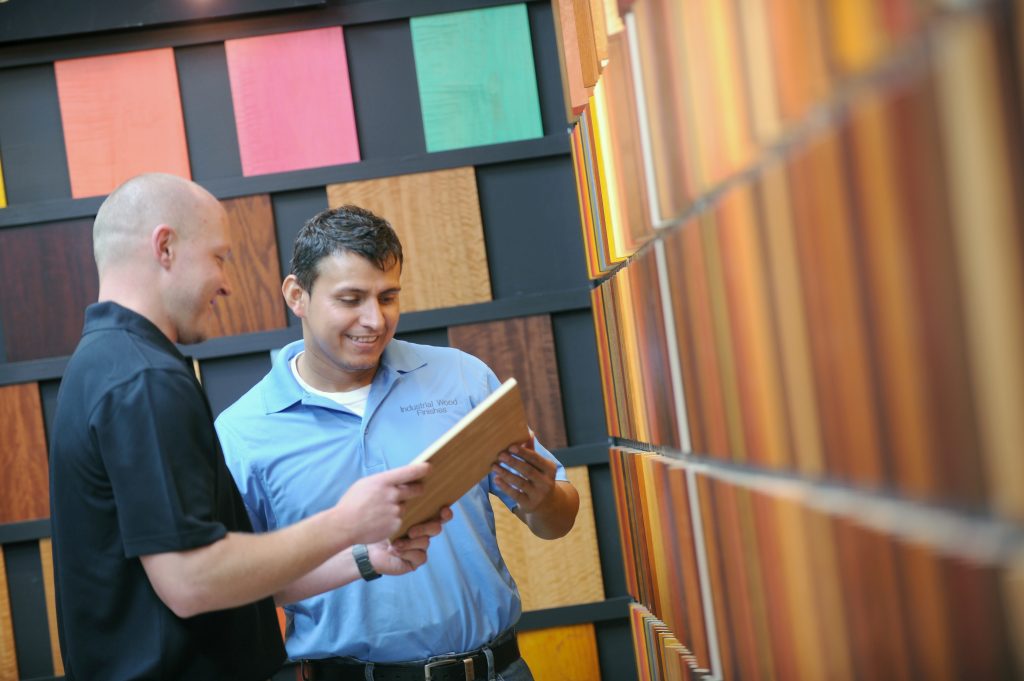 Most companies in our industry find a lack of support and general knowledge of wood finishing, that's why they turn to Pro Wood Finishes. Our expert team can guide you, helping your finish department with techniques, technology, equipment, and the newest coating innovations.
With the world of finishing rapidly changing, the need is greater than ever before for expertise and guidance from a reliable partner to help you stay ahead of the curve. Our experts can also guide you on state-of-the-art processes, systems, and applications including LEED certification requirements and emerging coatings.
The bottom line? We'll focus on being your behind-the-scenes partner so you can focus on increasing your business!