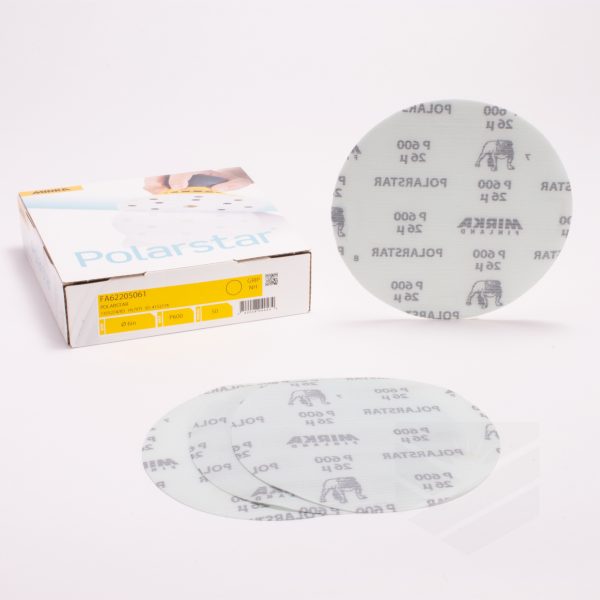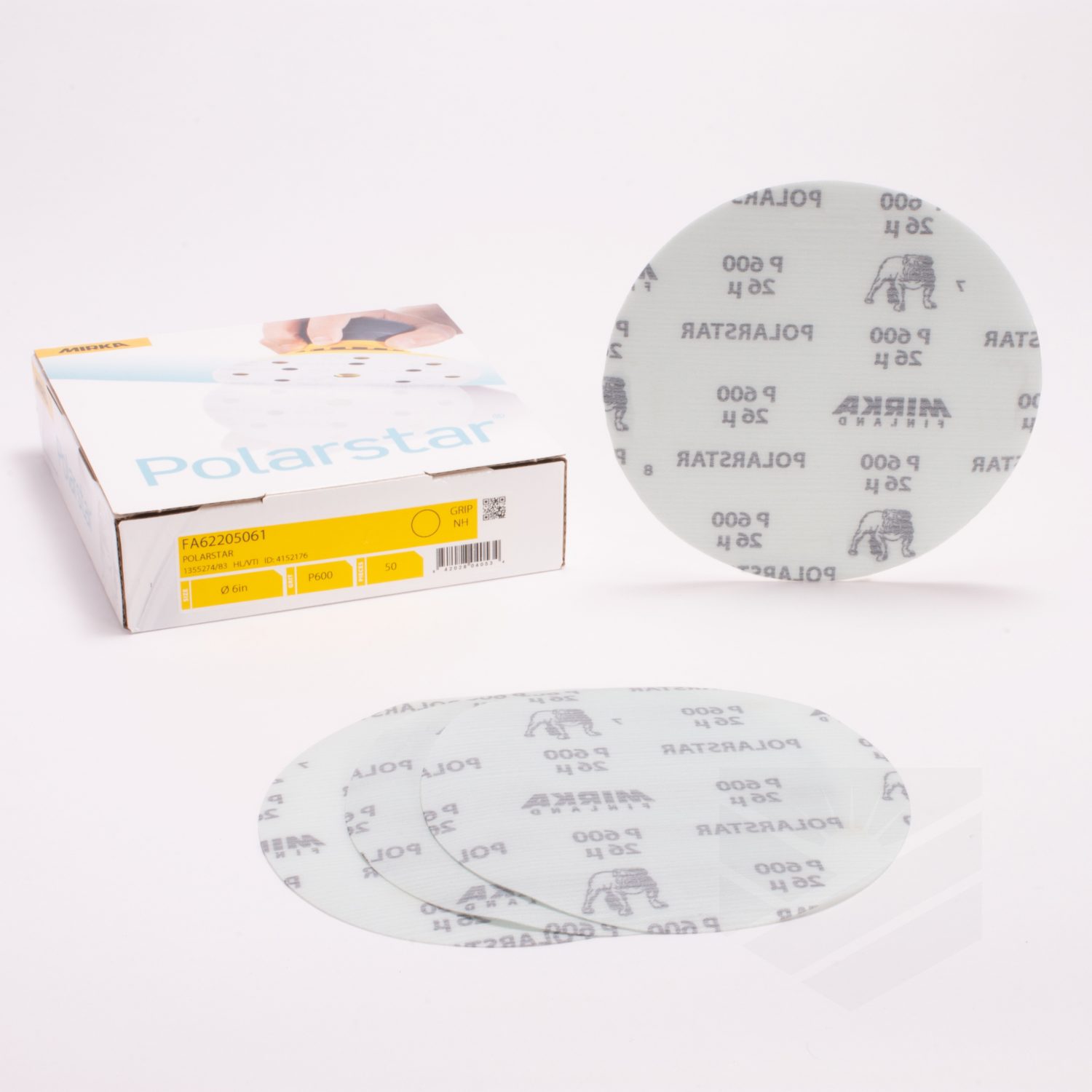 Polarstar-FA Series (6″)
Mirka's film backing material creates a flexible and smooth abrasive surface, compared to paper backing. It offers outstanding performance on hard tooling gelcoats and scratch resistant clearcoats. Unique abrasive material resits clogging and delivers long lasting performance. Excellent durability-retains its high performance sanding properties.
*For more information regarding this product see Information Sheet.
Description

Size

Attachment

# Holes

Grit

Package

Abrasive/Grain

Backing

Brand

Product #

Price

Quantity

Action

Description

Polarstar-FA Series

Size

6"

Attachment

Hook & Loop

# Holes

Film Backed

Grit

600

Package

50/box

Abrasive/Grain

Aluminum Oxide

Backing

Polyester Film

Brand

Mirka

Product #

MRKFA62205061

Price

Call for Price

Description

Polarstar-FA Series

Size

6"

Attachment

Hook & Loop

# Holes

Film Backed

Grit

800

Package

50/box

Abrasive/Grain

Silicon Carbide

Backing

Polyester Film

Brand

Mirka

Product #

MRKFA62205081

Price

Call for Price

Description

Polarstar-FA Series

Size

6"

Attachment

Hook & Loop

# Holes

Film Backed

Grit

1000

Package

50/box

Abrasive/Grain

Silicon Carbide

Backing

Polyester Film

Brand

Mirka

Product #

MRKFA62205092

Price

Call for Price

Description

Polarstar-FA Series

Size

6"

Attachment

Hook & Loop

# Holes

Film Backed

Grit

1200

Package

50/box

Abrasive/Grain

Silicon Carbide

Backing

Polyester Film

Brand

Mirka

Product #

MRKFA62205093

Price

Call for Price

Description

Polarstar-FA Series

Size

6"

Attachment

Hook & Loop

# Holes

Film Backed

Grit

1500

Package

50/box

Abrasive/Grain

Silicon Carbide

Backing

Polyester Film

Brand

Mirka

Product #

MRKFA62205094

Price

Call for Price