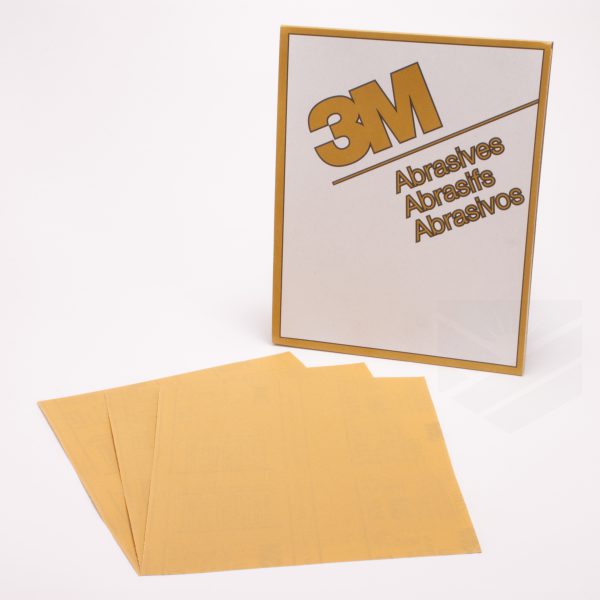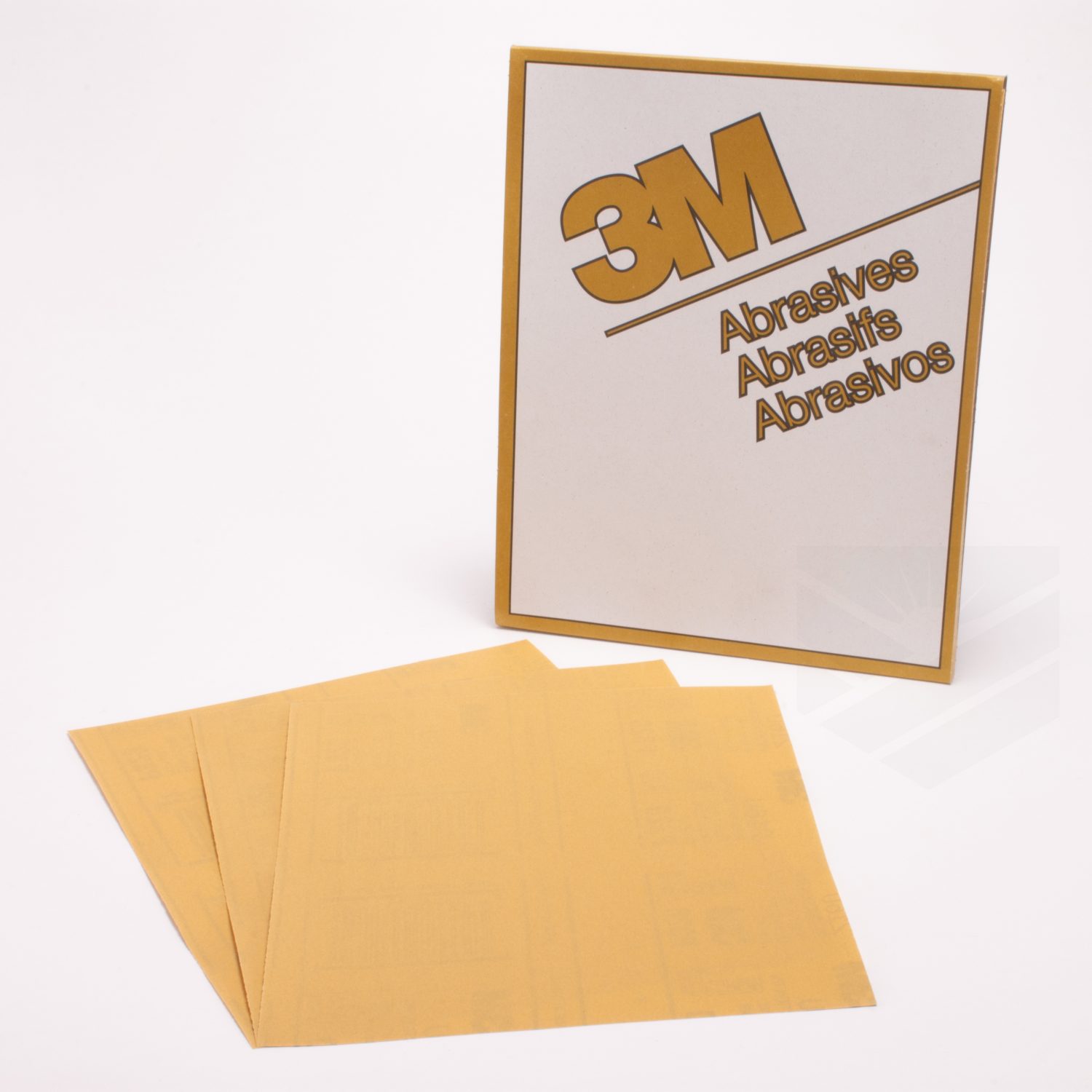 Production Fre-Cut Gold (3M)
3M Gold abrasives are the standard that shops have turned to for quality, performance, and durability for 25 years. Our gold paper sheets are precision coated with long lasting aluminum oxide abrasive grains on a light A weight paper backing suitable for hand sanding and finishing. The high quality minerals and resins deliver longer lasting cutting through a variety of surfaces including paint, primer, fiberglass, and metal. 3M gold produce uniform consistent finishes. When job quality and productivity matter most, turn to the abrasive that shops have relied on year after year.
*For more information regarding this product see Information Sheet.
Description

Size

Grit

Package

Abrasive/Grain

Backing

Brand

Product #

Price

Quantity

Action

Production Fre-Cut Gold (special order)

Size

9" x 11"

Grit

80

Package

50/pkg

Abrasive/Grain

Aluminum Oxide

Backing

A Wt Paper

Brand

3M

MMM2549

Call for Price

Production Fre-Cut Gold (special order)

Size

9" x 11"

Grit

100

Package

50/pkg

Abrasive/Grain

Aluminum Oxide

Backing

A Wt Paper

Brand

3M

MMM2548

Call for Price

Production Fre-Cut Gold (special order)

Size

9" x 11"

Grit

120

Package

50/pkg

Abrasive/Grain

Aluminum Oxide

Backing

A Wt Paper

Brand

3M

MMM2547

Call for Price

Production Fre-Cut Gold

Size

9" x 11"

Grit

150

Package

50/pkg

Abrasive/Grain

Aluminum Oxide

Backing

A Wt Paper

Brand

3M

MMM2546

Call for Price

Production Fre-Cut Gold

Size

9" x 11"

Grit

180

Package

50/pkg

Abrasive/Grain

Aluminum Oxide

Backing

A Wt Paper

Brand

3M

MMM2545

Call for Price

Production Fre-Cut Gold (special order)

Size

9" x 11"

Grit

220

Package

50/pkg

Abrasive/Grain

Aluminum Oxide

Backing

A Wt Paper

Brand

3M

MMM2544

Call for Price

Production Fre-Cut Gold (special order)

Size

9" x 11"

Grit

240

Package

50/pkg

Abrasive/Grain

Aluminum Oxide

Backing

A Wt Paper

Brand

3M

MMM2543

Call for Price

Production Fre-Cut Gold (special order)

Size

9" x 11"

Grit

280

Package

50/pkg

Abrasive/Grain

Aluminum Oxide

Backing

A Wt Paper

Brand

3M

MMM2542

Call for Price

Production Fre-Cut Gold

Size

9" x 11"

Grit

320

Package

50/pkg

Abrasive/Grain

Aluminum Oxide

Backing

A Wt Paper

Brand

3M

MMM2541

Call for Price

Production Fre-Cut Gold

Size

9" x 11"

Grit

400

Package

50/pkg

Abrasive/Grain

Aluminum Oxide

Backing

A Wt Paper

Brand

3M

MMM2539

Call for Price

Production Fre-Cut Gold (special order)

Size

9" x 11"

Grit

500

Package

50/pkg

Abrasive/Grain

Aluminum Oxide

Backing

A Wt Paper

Brand

3M

MMM2538

Call for Price

Production Fre-Cut Gold (special order)

Size

9" x 11"

Grit

600

Package

50/pkg

Abrasive/Grain

Aluminum Oxide

Backing

A Wt Paper

Brand

3M

MMM2537

Call for Price

Production Fre-Cut Gold (special order)

Size

9" x 11"

Grit

800

Package

50/pkg

Abrasive/Grain

Aluminum Oxide

Backing

A Wt Paper

Brand

3M

MMM2536

Call for Price