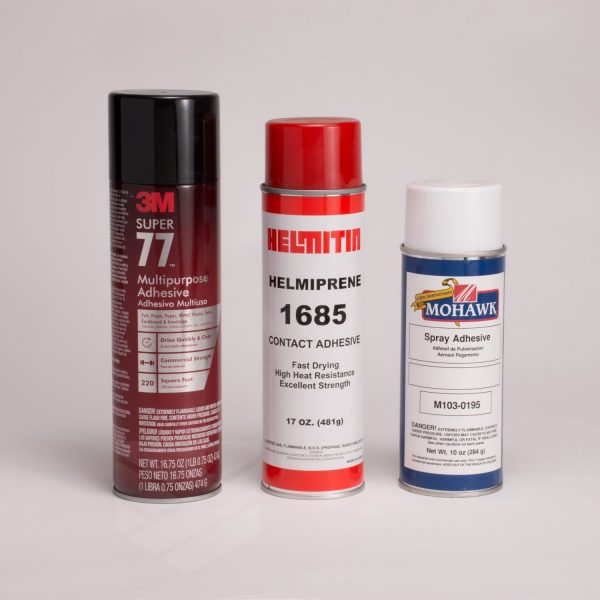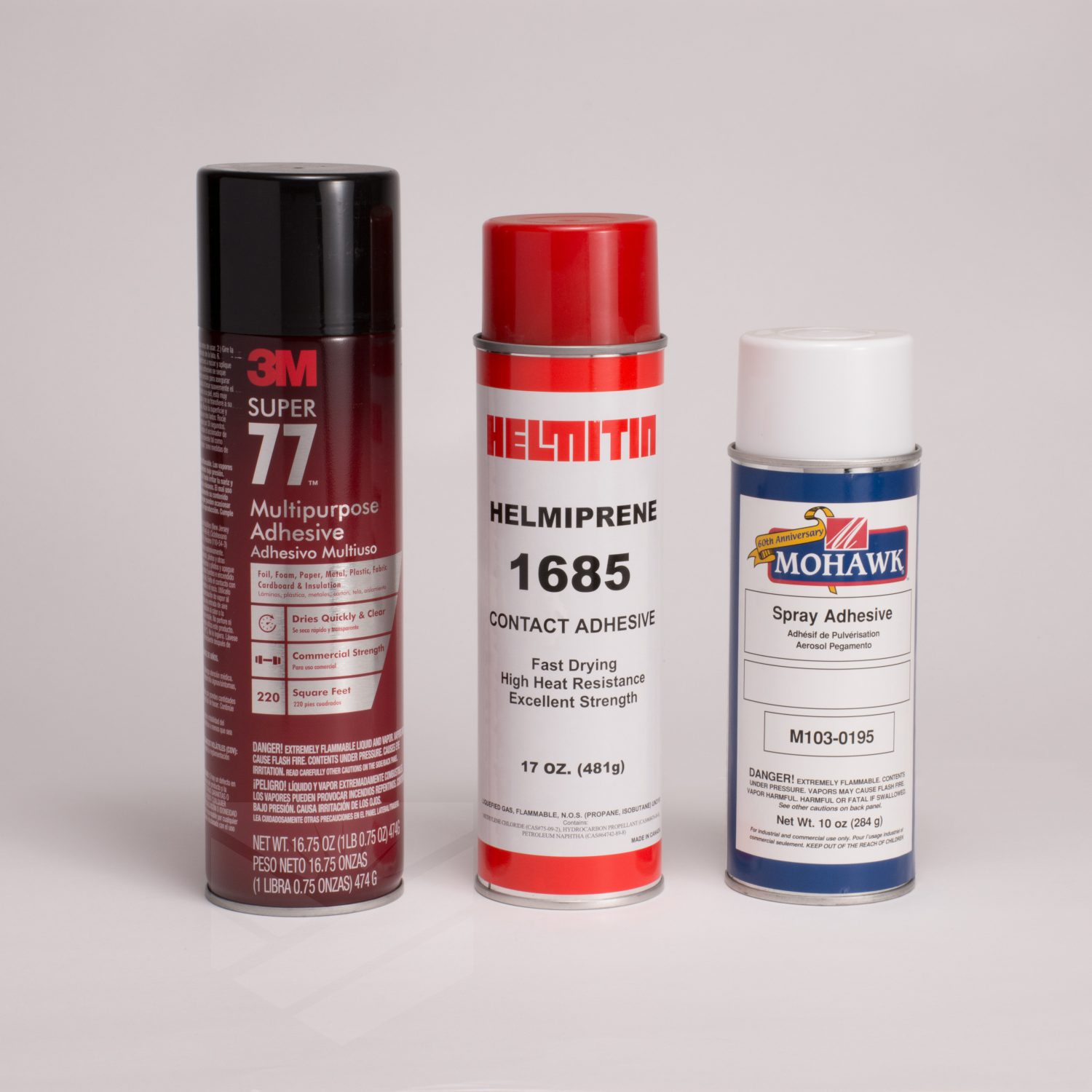 Adhesive Aerosols
3M Super 77 multipurpose adhesive, a fast, aggressive tack for strong, permanent bonding. For foil, foam, paper, metal, plastic, fabric, cardboard & insulation. Dries quickly and clear. Covers 220 sq ft, commercial strength.
Helmiprene 1685 is a non-flammable high heat resistant and high solids contact adhesive with excellent dry time, initial tack and bond strength for use in bonding HPL and a variety of substrates.
Mohawk Spray Adhesive offers a fast tack time, which enables general purpose bonding on a wide variety of substrates, high bond strength and may be used to create a temporary or permanent bond. Its unique formula prevents soak-in of the adhesive on porous surfaces. No methylene chloride. Meets federal and state VOC requirements.
Description

Size

Product #

Price

Quantity

Action

3M #77 Spray Adhesive

Size

13.8 oz

MMM77

Call for Price

Helmitin #1685 Spray Adhesive

Size

17 oz

HML1685-S

Call for Price

Mohawk Spray Adhesive

Size

10 oz

MHWM103-0195

Call for Price