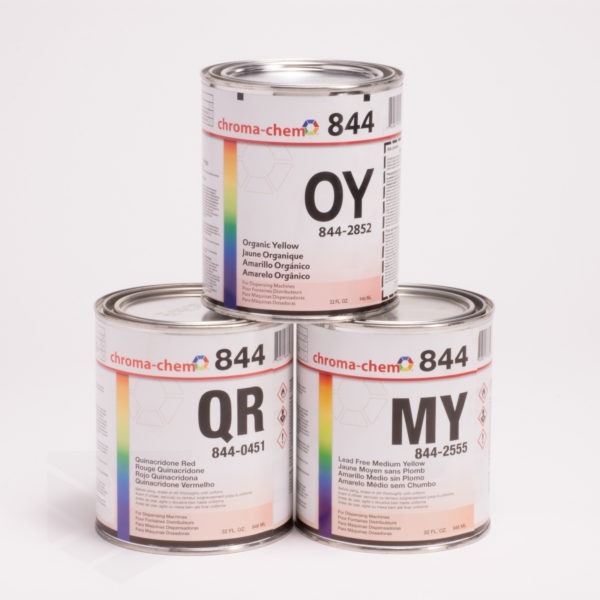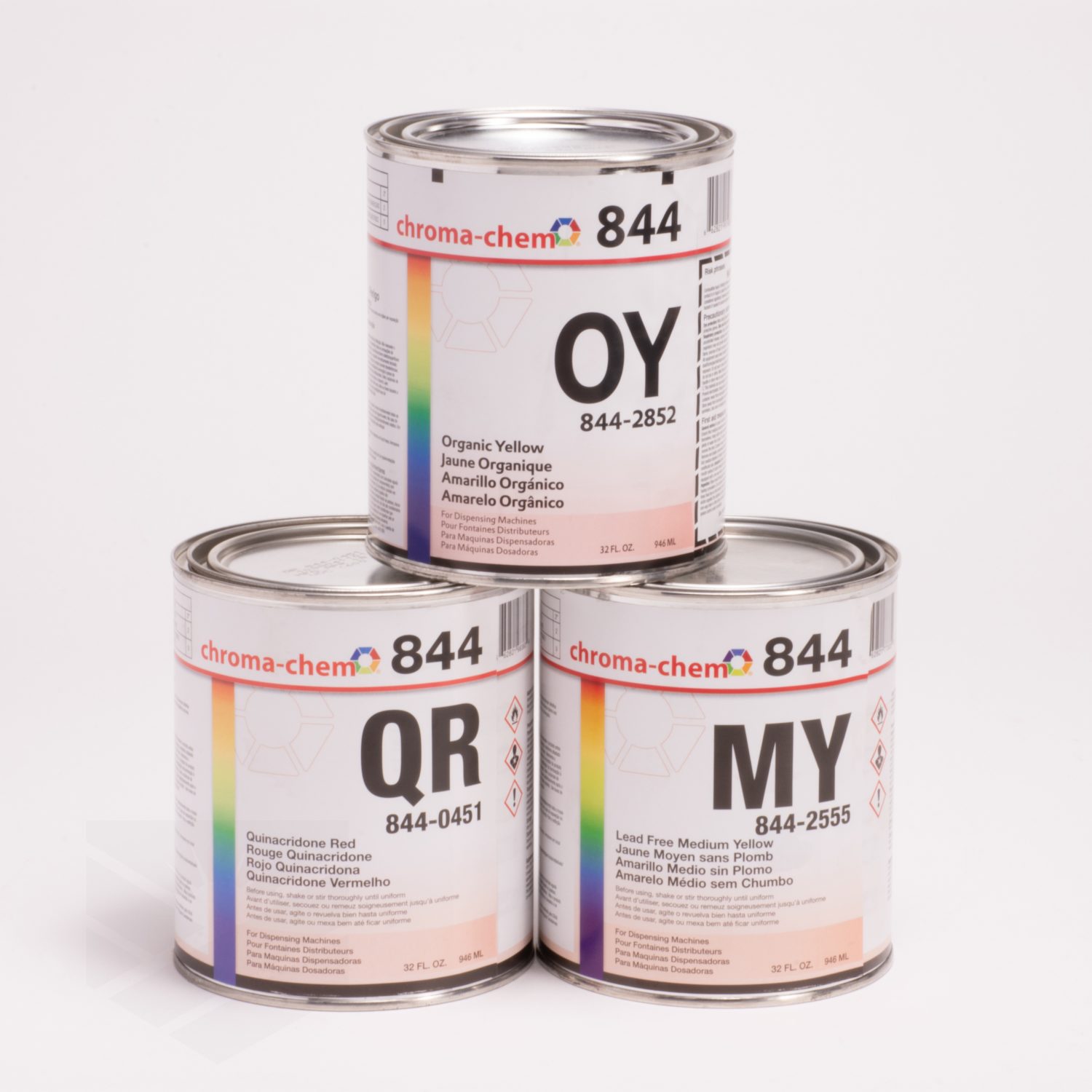 Chromaflo 844 Colorant for Most Solvent Based Coatings
CHROMA-CHEM® 844 colorants are designed specifically for use in high-performance, non-aqueous, industrial and maintenance coatings. The colorants are made from acrylic resin and are exceptional for tinting of solvent-based industrial coatings.
The CHROMA-CHEM® 844 line is one of the first universal industrial colorant lines developed for broad based tinting of non-aqueous industrial coatings. The line of colorants exhibits excellent pigment development and rheological characteristics that contribute extraordinary stability to the colorant.
*For more information regarding these products see Information-Technical Sheet.
*For a color chart of these products see Stain Chart.
Description

Size

Product #

Price

Quantity

Action

Titanium White (TW)

Size

1 quart

844-0061-Q

Call for Price

Quinacridone Red (QR)

Size

1 quart

844-0451-Q

Call for Price

Mono Azo Red

Size

1 quart

844-0550-Q

Call for Price

Lead Free Orange (UO)

Size

1 quart

844-0982-Q

Call for Price

Trans Red Iron Oxide

Size

1 quart

844-1054-Q

Call for Price

Red Oxide Y/S (RO)

Size

1 quart

844-1063-Q

Call for Price

Burnt Umber (BU)

Size

1 quart

844-1352-Q

Call for Price

Trans Yellow Oxide

Size

1 quart

844-1852-Q

Call for Price

Yellow Iron Oxide (YO)

Size

1 quart

844-1863-Q

Call for Price

Raw Umber

Size

1 quart

844-2075-Q

Call for Price

Lead Free Medium Yellow (MY)

Size

1 quart

844-2555-Q

Call for Price

Organic Yellow G/S (OY)

Size

1 quart

844-2852-Q

Call for Price

Phthalo Green (PG)

Size

1 quart

844-5558-Q

Call for Price

Phthalo Blue (PG)

Size

1 quart

844-7262-Q

Call for Price

Quinacridone Violet (QV)

Size

1 quart

844-9451-Q

Call for Price

Lamp Black (LB)

Size

1 quart

844-9955-Q

Call for Price

Jet Black

Size

1 quart

844-9959-Q

Call for Price