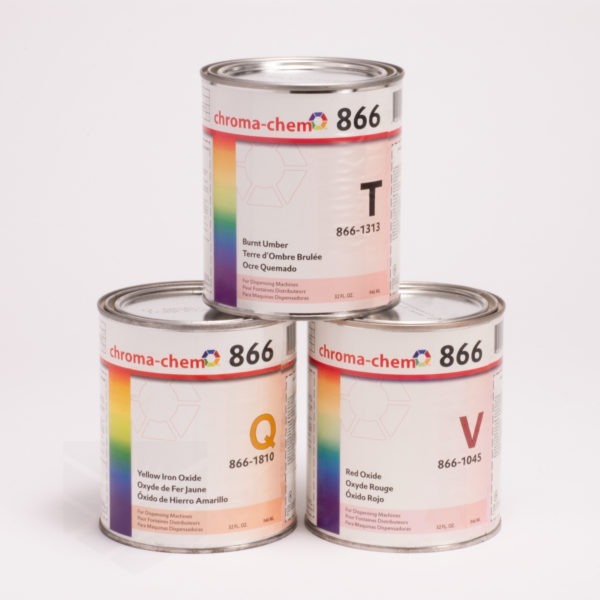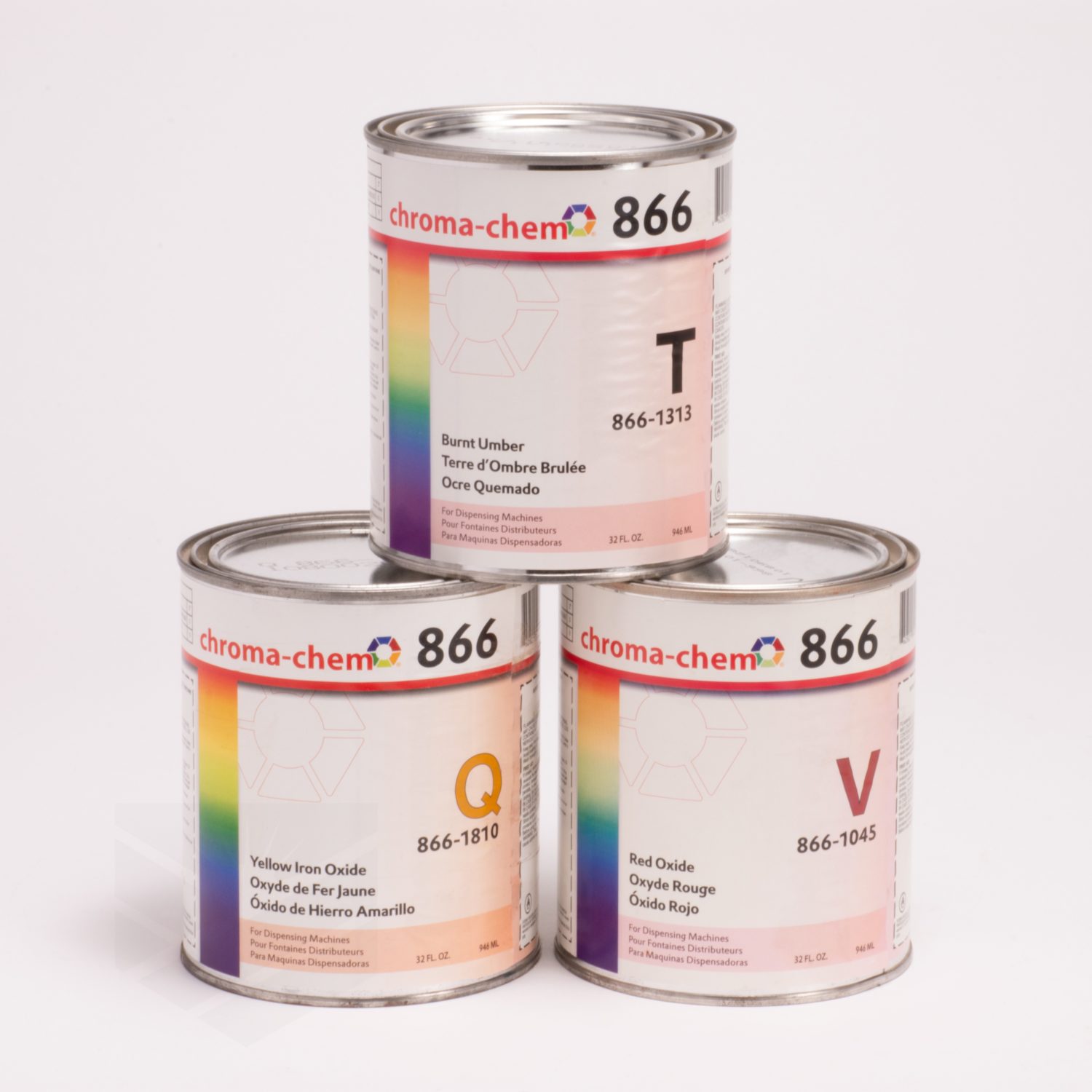 Chromaflo 866 Colorant for most Solvent Based Coatings
The CHROMA-CHEM® 866 colorants are designed specifically for use in most solvent-based industrial coatings. Primary function for these colorants is in various wood coatings.
The CHROMA-CHEM® 866 colorants are based on a unique, medium-oil alkyd vehicle that provides excellent wetting properties. Each colorant contains a carefully selected blend of vehicle, solvent, pigment and surfactants to provide acceptance in a wide range of solvent-based applications.
*For more information regarding these products see Information-Technical Sheet.
*For a color chart of these products see Stain Chart.
Description

Size

Product #

Price

Quantity

Action

Titanium White (AC)

Size

1 quart

866-0018-Q

Call for Price

Quinacridone Red (AD)

Size

1 quart

866-0487-Q

Call for Price

Red Iron Oxide (V)

Size

1 quart

866-1045-Q

Call for Price

Raw Umber

Size

1 quart

866-1309-Q

Call for Price

Burnt Umber (T)

Size

1 quart

866-1313-Q

Call for Price

Yellow Iron Oxide (Q)

Size

1 quart

866-1810-Q

Call for Price

L-F Organic Yellow/Primrose (MX)

Size

1 quart

866-2825-Q

Call for Price

Quinacridone Violet (AA)

Size

1 quart

866-9494-Q

Call for Price

Lamp Black (N)

Size

1 quart

866-9907-Q

Call for Price