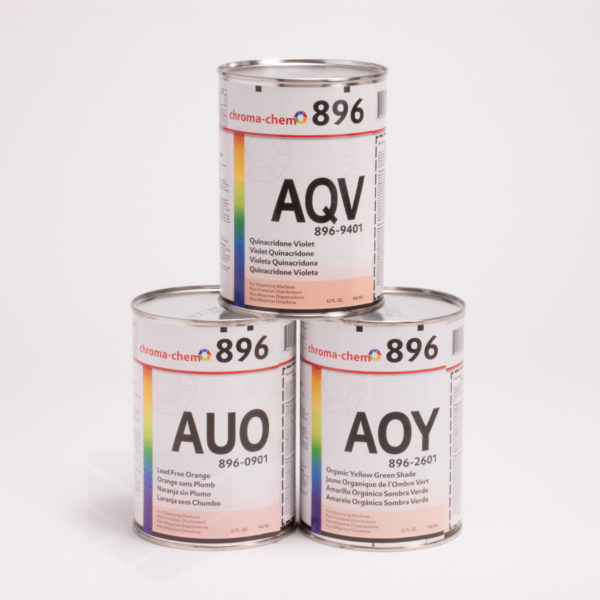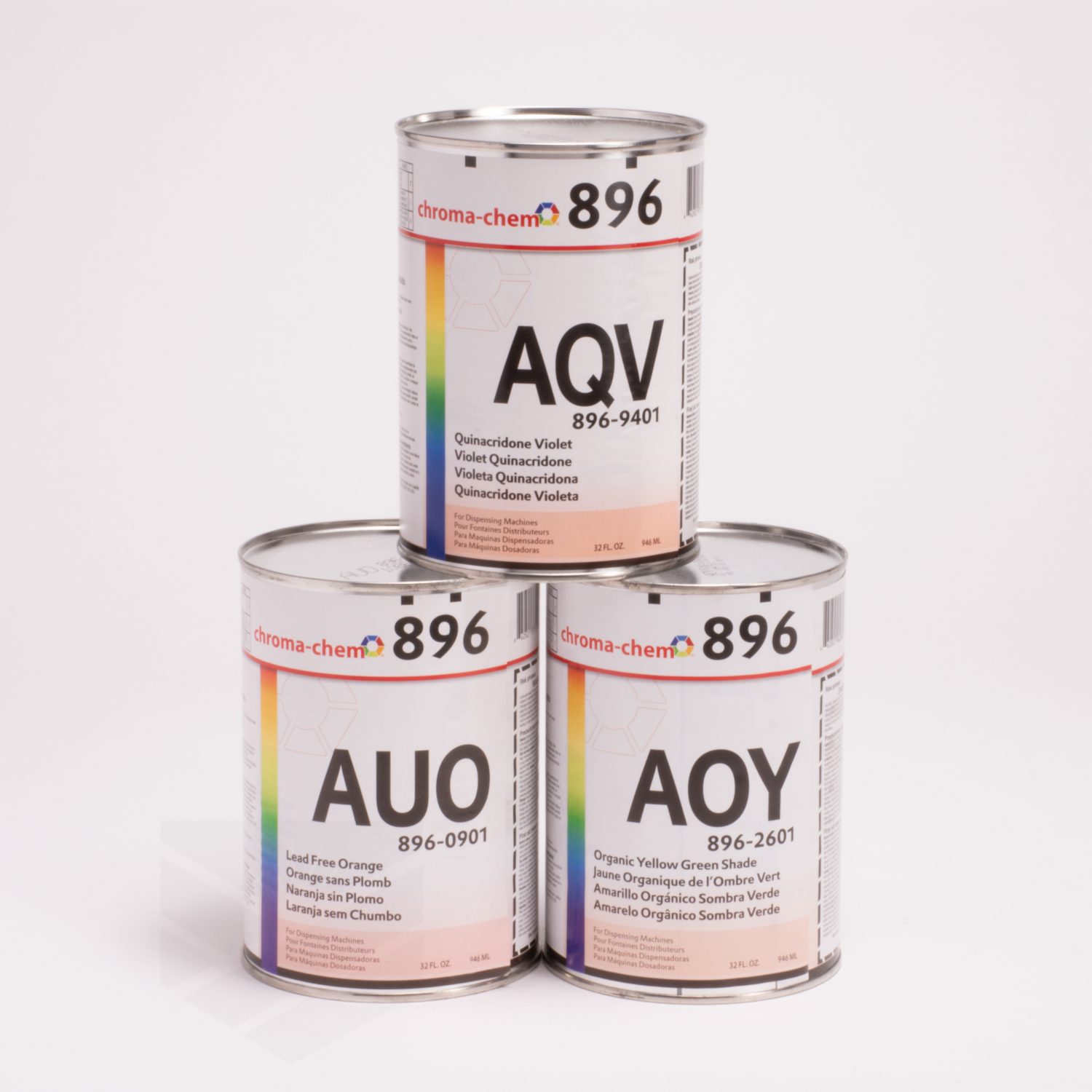 Chromaflo 896 Colorant for Water Based Coatings
CHROMA-CHEM® 896 colorants are designed for use in a wide variety of water-based industrial coatings. The colorants are exceptional for universal or in-plant tinting.
This line was one of the first universal colorant systems developed for general tinting of water-based industrial coatings. Broad compatibility allows coatings manufacturers to utilize one colorant system for all water-based industrial coatings. Each colorant contains a carefully selected and unique blend of vehicle, water, pigment and additives to yield acceptance in a wide range of aqueous coatings applications.
*For more information regarding these products see Information-Technical Sheet.
*For a color chart of these products see Stain Chart.
Description

Size

Product #

Price

Quantity

Action

Titanium White (ATW)

Size

1 quart

896-0001-Q

Call for Price

Quinacridone Red (AQR)

Size

1 quart

896-0401-Q

Call for Price

Lead Free Orange (AUO)

Size

1 quart

896-0901-Q

Call for Price

Red Iron Oxide (ARO)

Size

1 quart

896-1001-Q

Call for Price

Burnt Sienna

Size

1 quart

896-1101-Q

Call for Price

Burnt Umber (ABU)

Size

1 quart

896-1301-Q

Call for Price

Yellow Iron Oxide (AYO)

Size

1 quart

896-1801-Q

Call for Price

LF Medium Yellow (AMY)

Size

1 quart

896-2555-Q

Call for Price

Organic Yellow (AOY)

Size

1 quart

896-2601-Q

Call for Price

Phthalo Green (APG)

Size

1 quart

896-5501-Q

Call for Price

Phthalo Blue (APB)

Size

1 quart

896-7201-Q

Call for Price

Quinacridone Violet (AQV)

Size

1 quart

896-9401-Q

Call for Price

Lamp Black (ALB)

Size

1 quart

896-9901-Q

Call for Price