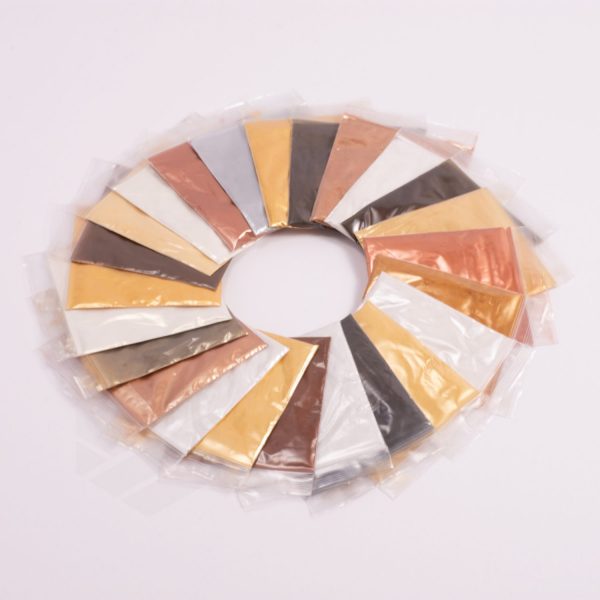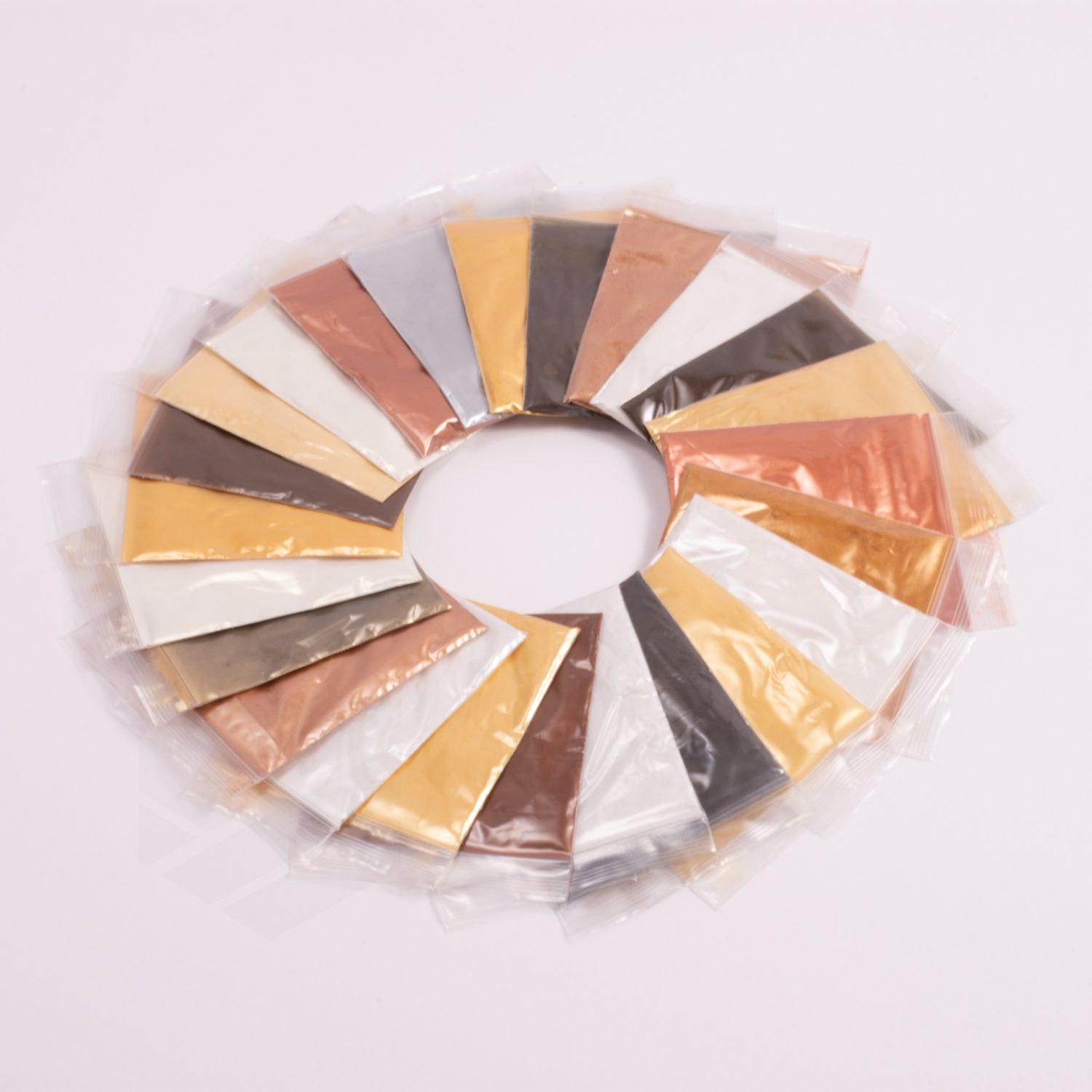 Mica Powder Kit of 24
Mica Powders are a non-tarnishing and mostly universal metallic powder that can be combined with most any medium and applied as a paint or glaze, creating a glowing metallic luster. They are particles coated with titanium dioxide and/or iron oxide. They are environmentally safe, non-toxic, & non-tarnishing. Mica powders can be added to most varnishes, shellacs, & acrylics for painting and glazing. Mica powder can also be flash gilded directly on a sized surface. Mica colors can be intermixed with each other to create additional colors. Lessen the amount of powder in the medium, and the surface becomes translucent with an appearance of great depth. The density of coverage depends on the amount of powder used. Final effect can also be altered by varying the color underneath. All mica powders are for interior use. Always test for compatibility before using. Each of the (24) samples is approximately 2 tablespoons in volume.
See Color Chart under Stain Chart.
Description

Size

Product #

Price

Quantity

Action

Description

Mica Powder Kit of 24

Size

Kit

Product #

SPPMSK/C

Price

Call for Price