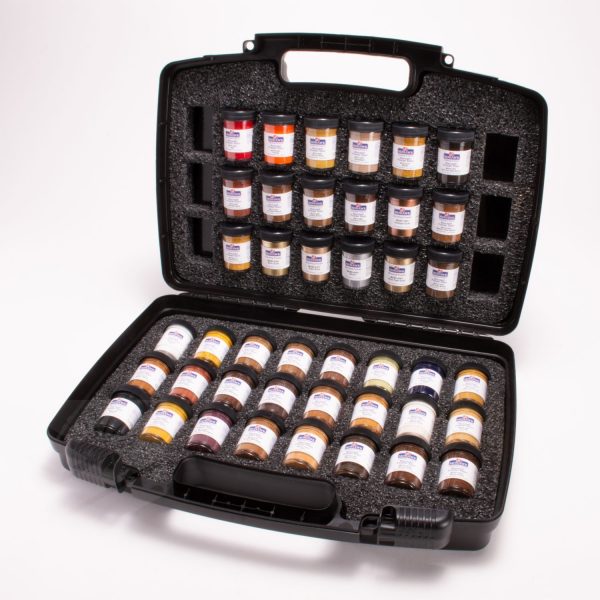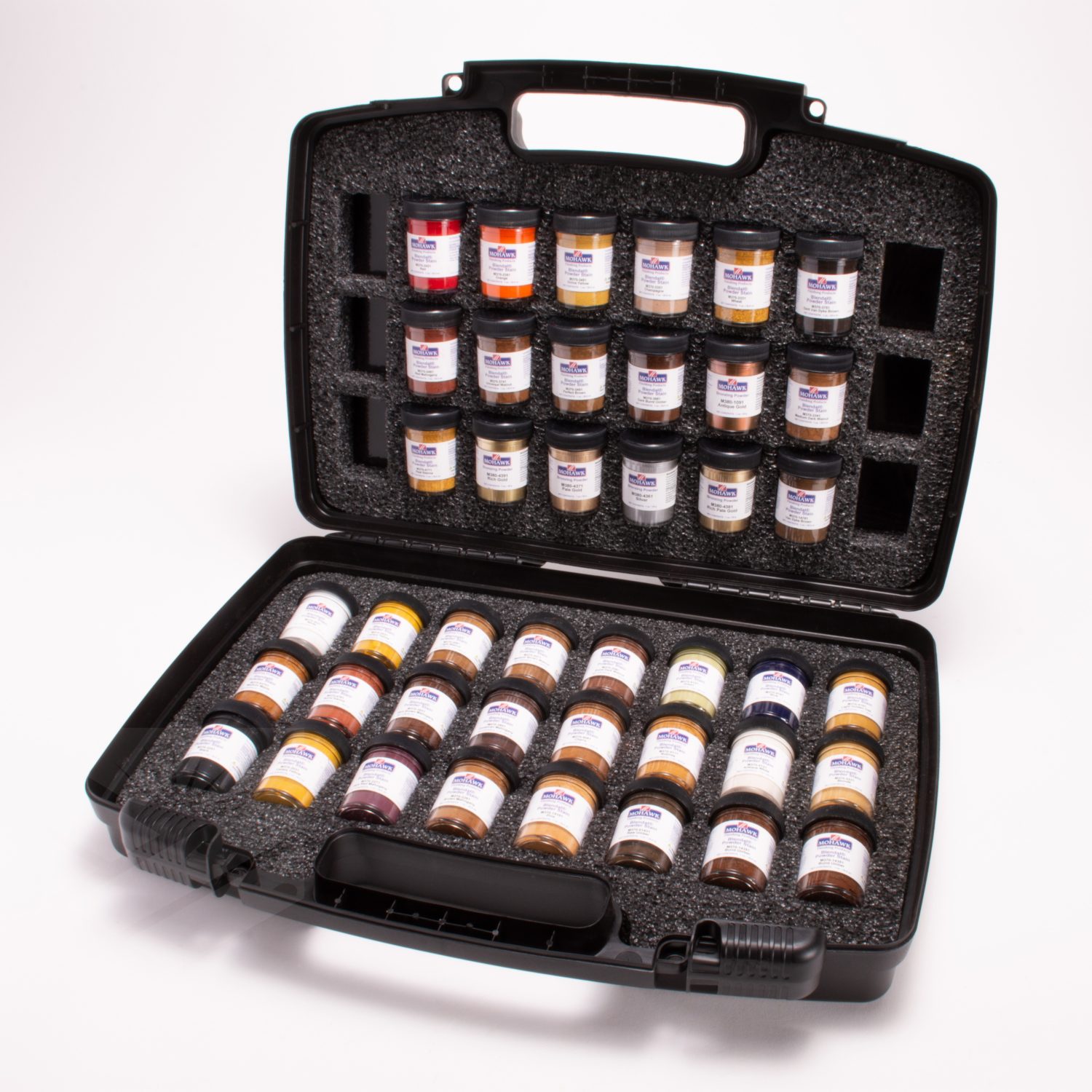 Mohawk Blendal & Bronzing Powders Kit
This assortment of Blendal® & Bronzing Powders consist of 42 bottles including 36 Blendal® and 5 Bronzing Powder Stains in colors of popular wood tones to match walnut, maple, pine, cherry, and mahogany as well as a full assortment of difficult-to-match wood shades. Blendal® Stains are finely ground pigments. Used in conjunction with Lacover® Padding Finish, Graining Liquid or clear aerosol finishes to repair color defects without removing the original finish.
For further information regarding these two products see Information-Technical Sheet.
For the Color Chart see Stain Chart.
Description

Size

Color

Product #

Price

Quantity

Action

Blendal & Bronzing Powders Stain Kit

Size

1 oz

Color

Assortment

M881-0001

Call for Price