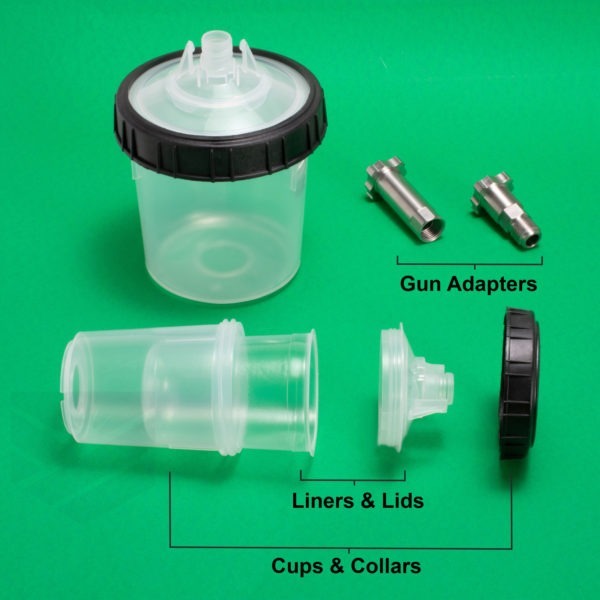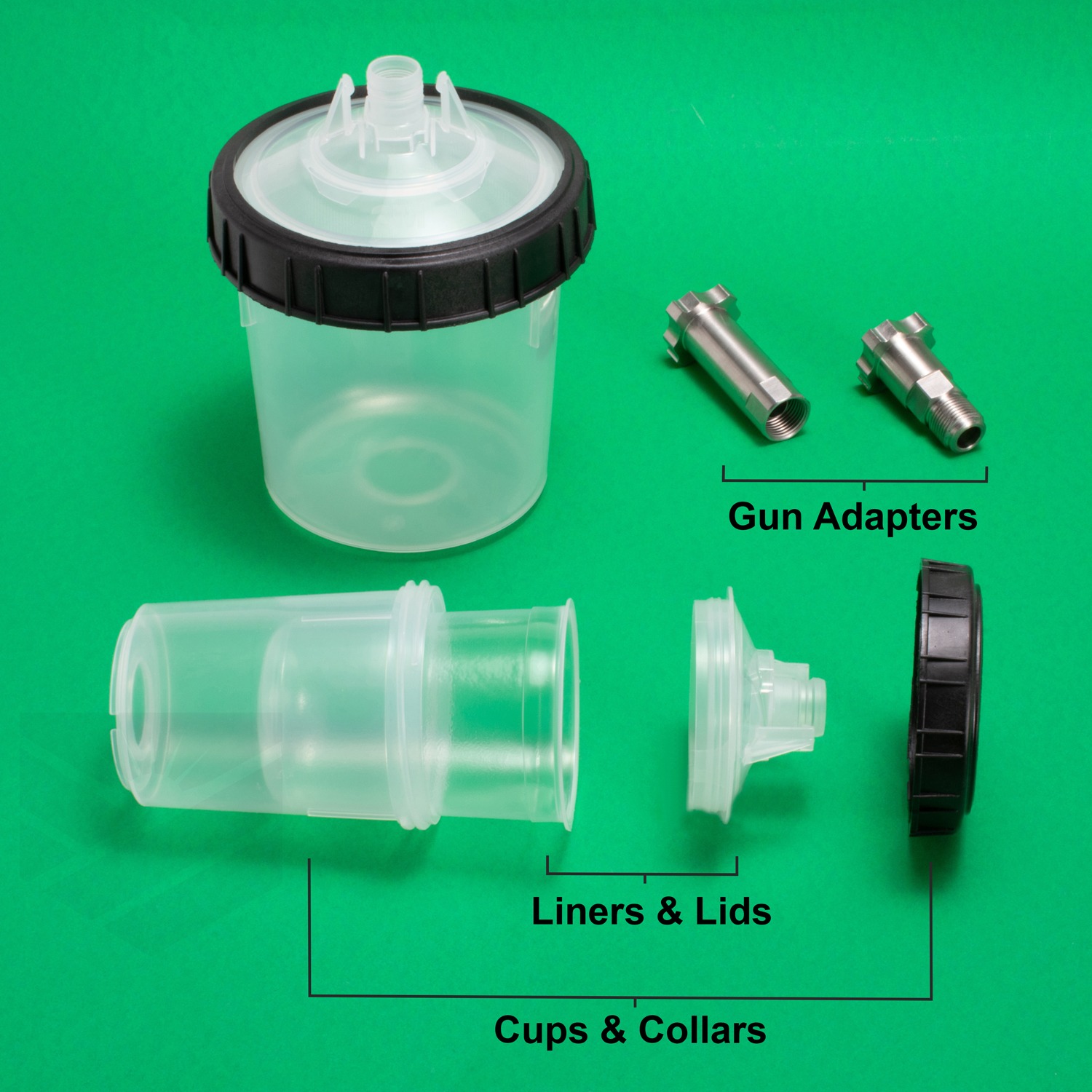 3M PPS Cups, Collars, Lids & Liners
3M PPS™ Paint Preparation System makes your job easier and saves you money with this innovative system that increases efficiency by eliminating the need for traditional mixing cups and paint strainers. Now, paint is mixed and sprayed out of the same PPS™ liner with a lid and built-in filter. Specifically designed adapters allow painters to use the PPS™ system with virtually any spray gun. A key advantage of this closed system is that it enables a painter's spray gun to function at any angle, even upside down! Safe from outside contamination, the PPS™ system offers a cleaner, more efficient solution for all repairs from small spots to large surfaces. Enhance your quality, reduce solvents, minimize waste, maximize productivity and make your job easier with the revolutionary 3M™ PPS™ Paint Preparation System – now in a comprehensive range of size options allowing precise, accurate coverage.
For additional information on the PPS system see Information Sheet & Info from Pro Wood.
Description

Size

Product #

Price

Quantity

Action

Lids & Liners-Standard

Size

22oz

16000

Call for Price

Cup & Collar-Standard

Size

22oz

16001

Call for Price

Lids & Liners-Large

Size

28oz

16024

Call for Price

Cup & Collar-Large

Size

28oz

16023

Call for Price

Cup & Collar-H/O Pressure Cup -Large

Size

28oz

16124

Call for Price

Lids & Liners-Midi (special order)

Size

13.5oz

16112

Call for Price

Cup & Collar-Midi (special order)

Size

13.5oz

16122

Call for Price

Lids & Liners-Mini

Size

06oz

16114

Call for Price

Cup & Collar-Mini

Size

06oz

16115

Call for Price
Adapters:
Description

Product #

Price

Quantity

Action

Description

#18; see chart under Info from Pro Wood

Product #

16054/AMR99002

Price

Call for Price

Description

#15; see chart under Info from Pro Wood

Product #

16046

Price

Call for Price

Description

#6; see chart under Info from Pro Wood (special order)

Product #

16007

Price

Call for Price
Description

Product #

Price

Quantity

Action

Description

Dispenser for Liners

Product #

16219

Price

Call for Price