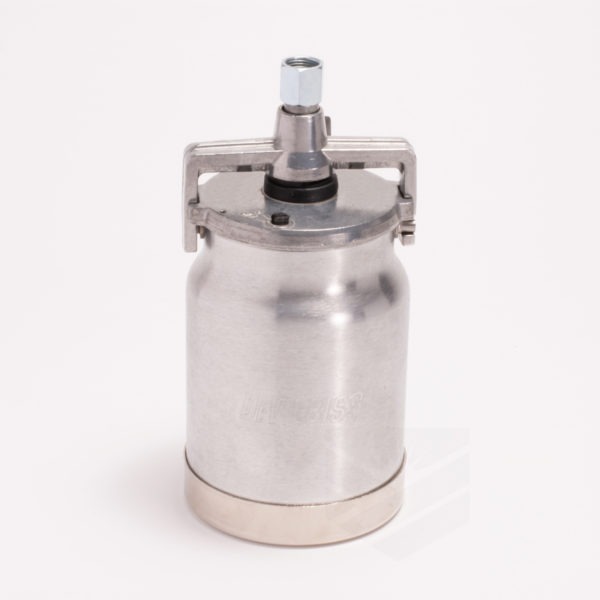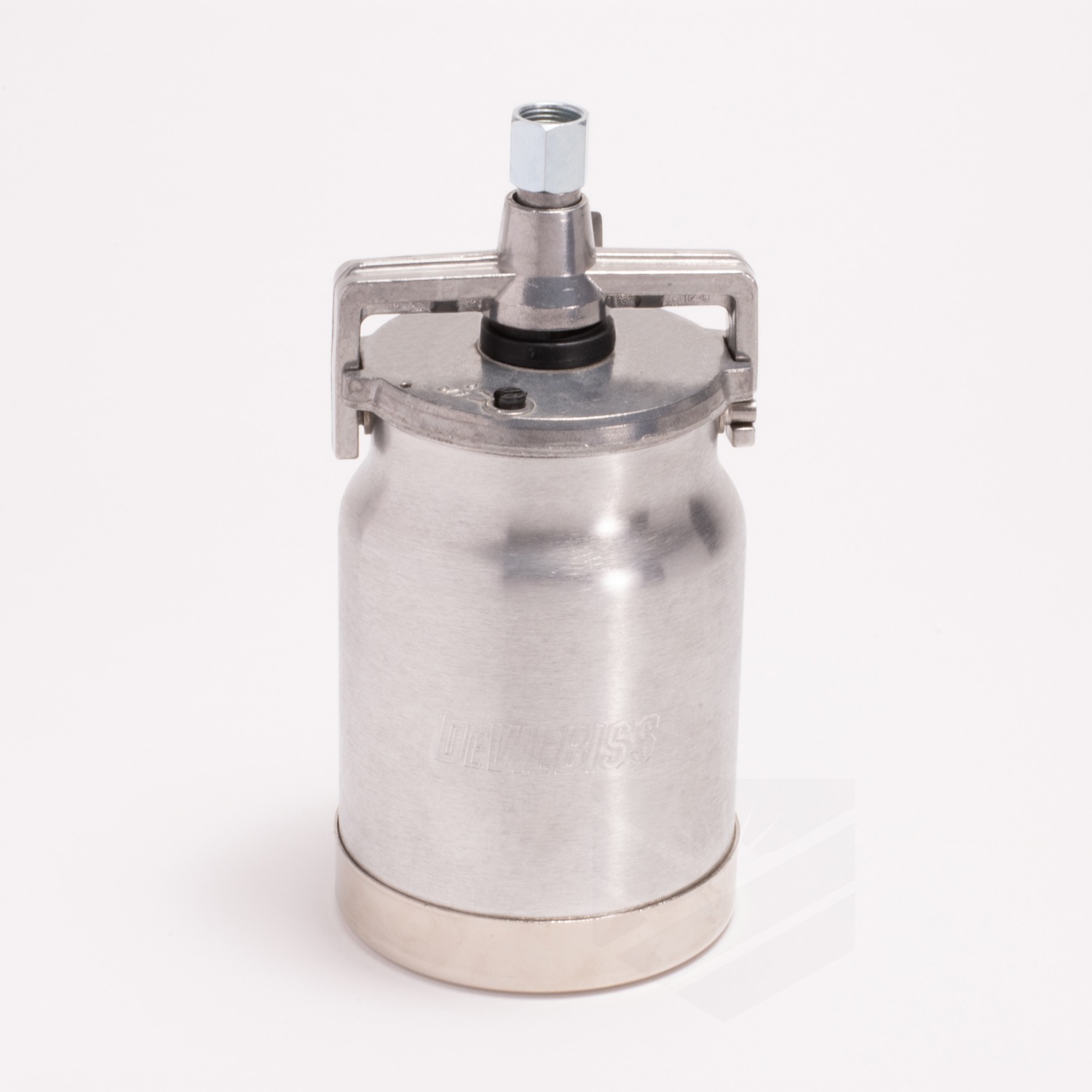 1 Qt DeVilbiss TLC Non-Stick Lined Siphon Cup
This Model TLC-555 one-quart capacity cup has a non-stick coating for easy cleaning. These drip free suction cups have a unique, two position valve which permits selection of either a drip free spraying mode or a conventional open vent mode. In the drip free position, air is directed through the vent in the lid to a channel beneath the lid gasket before entering the cup at the valve. This allows the cup to be tilted when full without dripping paint through the vent. The cup can also be inverted while spraying without leaking. The open position isolates the channel and opens a direct vent into the cup. The position of the valve is indicated by alignment of the hole in the valve slot with the marks cast on the lid. These positions are identified as "O" for vent open and "D/F" for Drip Free.
Note: Non-stick Coating Lined Cup – Only use a wooden or plastic paddle or mixer for mixing material in the cup. A metal paddle or mixer can scratch the non-stick coating.
*For more information regarding this product see Information-Technical Sheet.
Description

Product #

Price

Quantity

Action

1 Qt Teflon Lined Cup

TLC-555

Call for Price