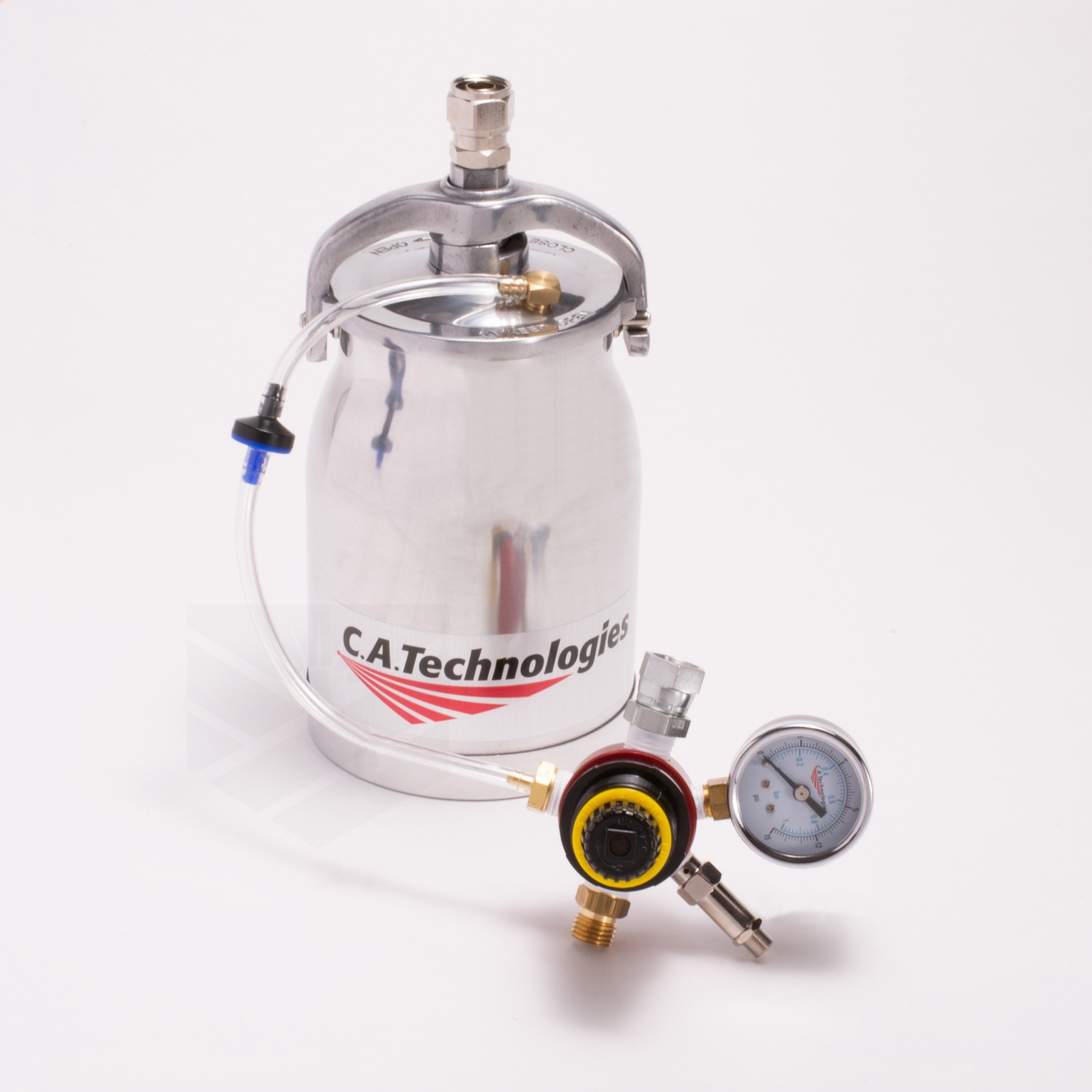 1 Qt Pressure Cup with Regulator
The 51-303-R2, 1 quart pressure cup and regulator is perfect for small painting jobs that require precise fluid control. The cup is aluminum and has a one way check valve to prevent fluid from traveling back up into the gun or regulator. This cup comes with a by-pass regulator for accurate control of cup pressure. 10 psi. max.
*For more information regarding this product see Information Sheet.
*For more information regarding technical aspects of this product see Technical Data Sheet.
Description

Product #

Price

Quantity

Action

Description

1 Quart Pressure Cup with Regulator

Product #

51-303-R2

Price

Call for Price
Description

Size

Product #

Price

Quantity

Action

Description

1 Qt Pressure Cup (cup only)

Size

1 quart

Product #

51-303

Price

Call for Price