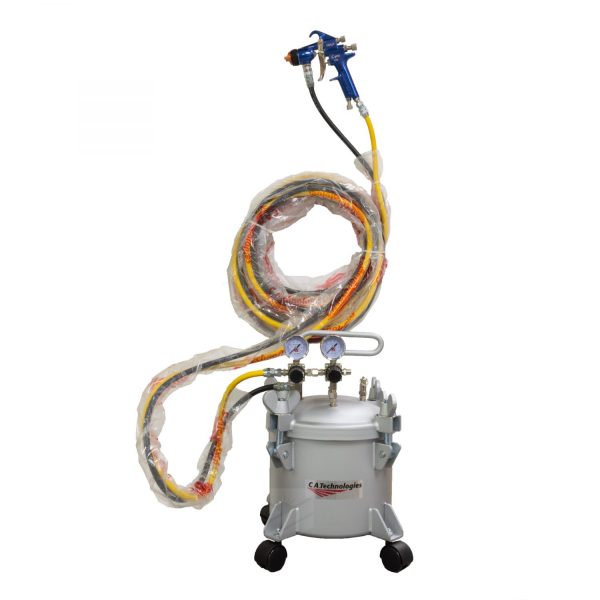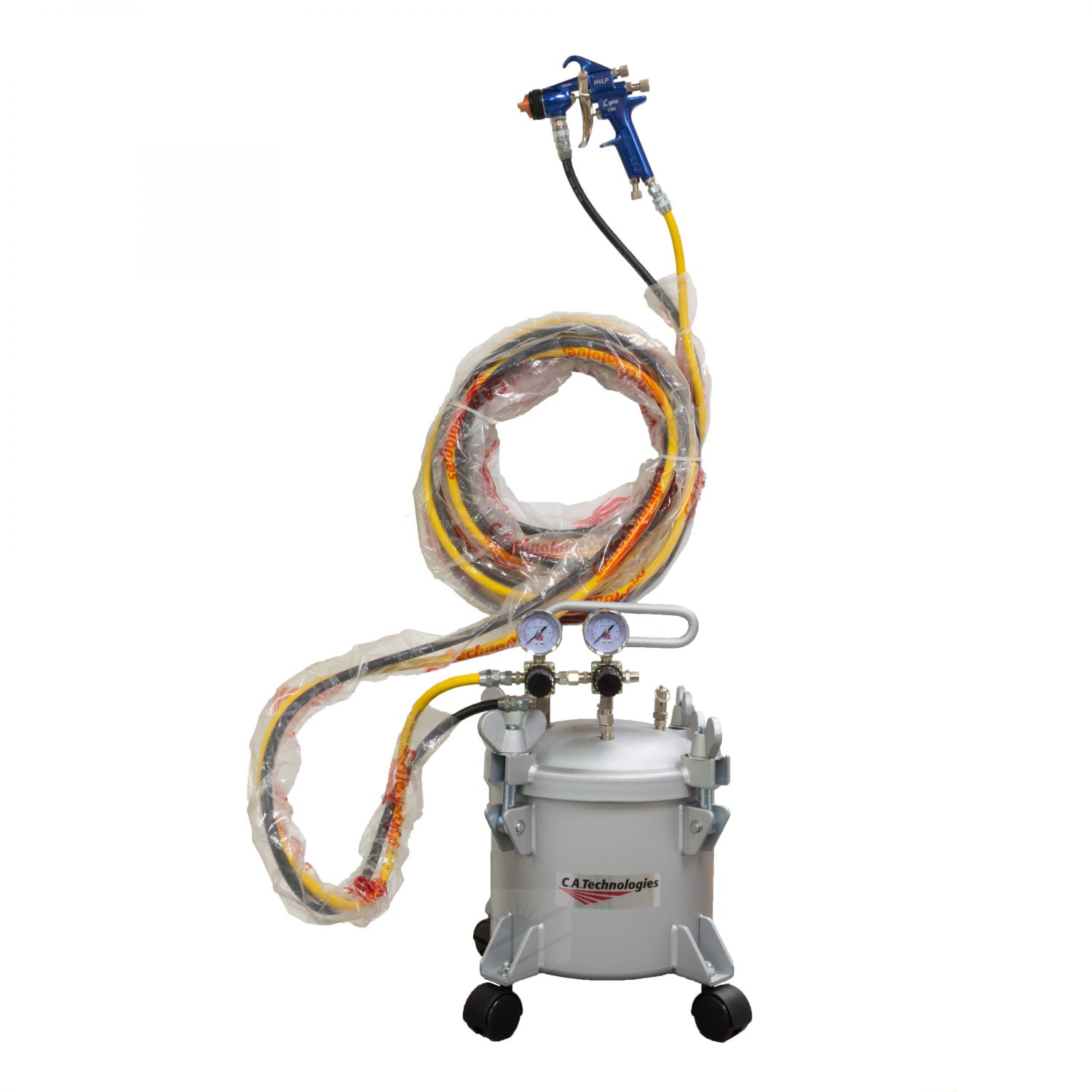 Pressure Pot System
This 2.5 Gal Pressure Pot System from CA Technologies has a Lynx HVLP spray gun that features fine atomization and low air consumption. The complete system includes: spray gun, 2.5G pressure pot, 25ft set of fluid and air hoses with hose protectors along with all connections, a pot liner, which are all assembled to deliver a high quality finish for high production.
Spray Gun: The LYNX HVLP spray gun offers fine atomization, low CFM air consumption, and flexibility for a variety of materials. It is unique in that it offers a wide range of nozzles that will function with small compressors (2 HP) to spray dyes, spray stains, topcoats and primers. Stainless steel fluid passages, lightweight and rugged construction make the Lynx a great gun for onsite or production applications.
Pressure Pot: This 2.5 gallon non-ASME tank from C.A.T. is constructed of heavy gage steel. Dual regulated tank for independent control of your air and fluid pressures. The tank has wheels for maneuverability or optional stationary feet. All 2.5 gallon tanks come with a rigid liner.
*To get more information on this Gun & Pot see Information Sheet.
*For parts schematic on the Gun & Pot see Technical Data Sheet.
*For CA Technologies Pressure Pots Catalog see Info from Pro Woods.
Description

Product #

Price

Quantity

Action

System includes: Lynx Spray Gun, 2.5G Pressure Pot with 2 Regulators, Pot Liner, and all hoses & connections with hose protectors

51-202/100H

Call for Price