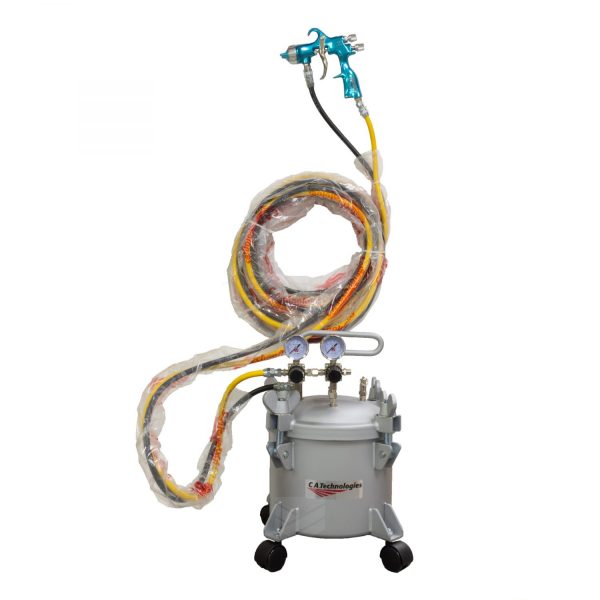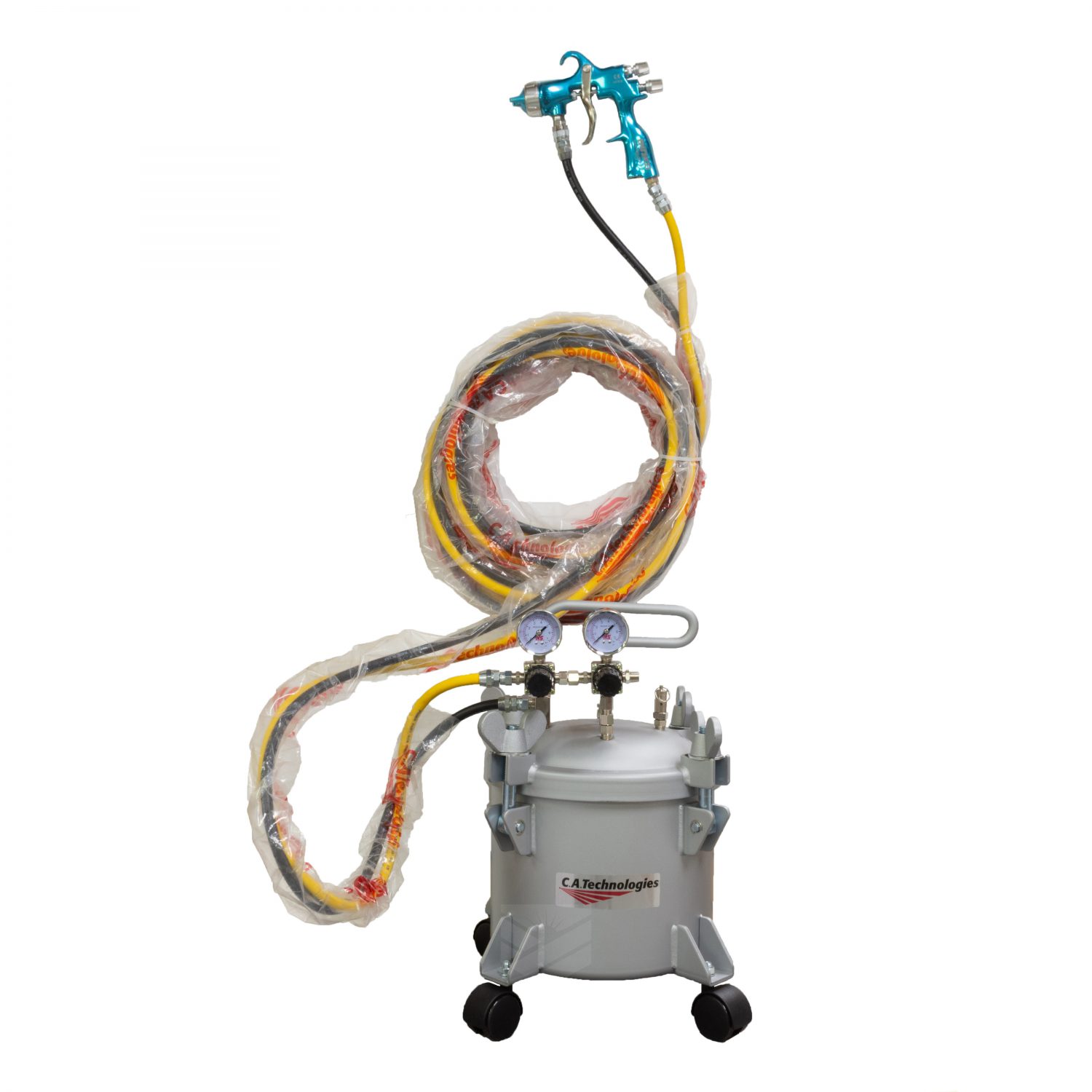 Water-Borne Pressure Pot System
This 2.5 Gal Stainless Steep Pressure Pot System from CA Technologies has a Binks Trophy HVLP spray gun that features fine atomization. The complete system includes: spray gun, 2.5G stainless steel pressure pot, 25ft set of fluid and air hoses with hose protectors along with all connections, a pot liner, which are all assembled to deliver a high quality finish for premium water-borne application.
Spray Gun: This Binks Trophy HVLP gun incorporates the latest advanced atomization technology. Using this gun will allow you to achieve a consistent and finer finish. The lightweight and ergonomic design provides unsurpassed comfort and control. The large selection of fluid nozzles plus various needle materials means this versatile gun is excellent for water-borne coatings and can be used on almost any other coating application.
Pressure Pot: This 2.5 gallon Stainless Steel tank is the ideal solution for virtually all water-borne and corrosive coatings. The stainless steel tanks are fabricated from heavy weight 304 stainless steel: tank lid, shell, pickup tube, fluid outlets and all wetted parts are stainless steel. Dual regulated tank for independent control of your air and fluid pressures. The tank has wheels for maneuverability or optional stationary feet.
*To get more information on this Gun & Pot see Information Sheet.
*For parts schematic on the Gun & Pot see Technical Data Sheet.
*For CA Technologies Pressure Pots Catalog see Info from Pro Woods.
Description

Product #

Price

Quantity

Action

System includes: Trophy Spray Gun, 2.5G Stainless Steel Pressure Pot with 2 Regulators, Pot Liner, and all hoses & connections with hose protectors (special order)

51-802/TROPHY

Call for Price