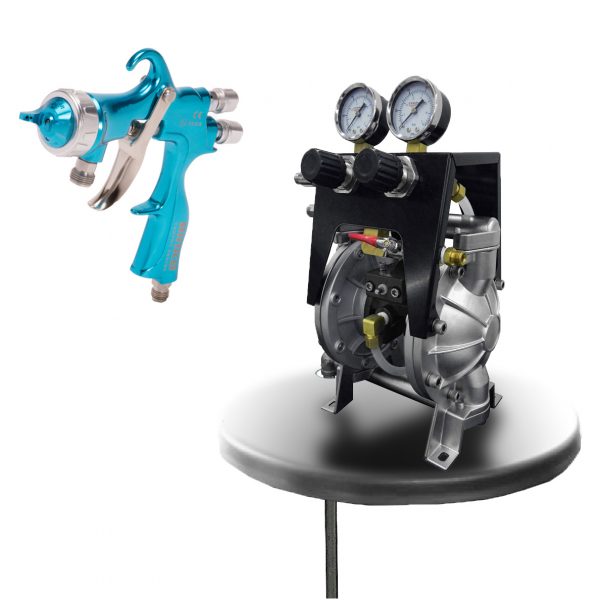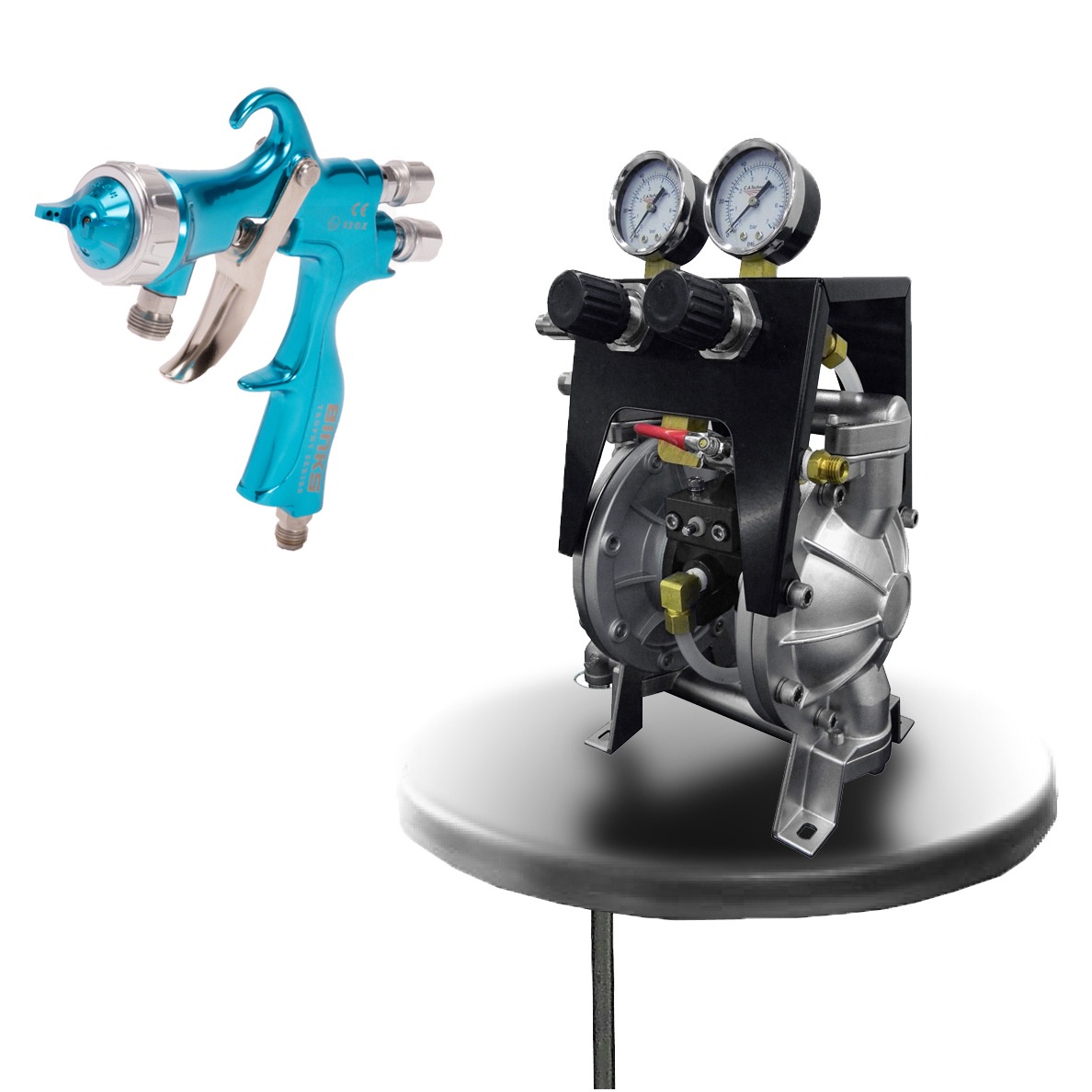 1:1 Dual Diaphragm Water-Borne System
This 5 Gal Pail Mount Spray System includes a Binks Trophy High Efficiency HVLP spray gun, the CA Technologies all stainless steel 1:1 double diaphragm pump, and a 5 Gal agitation lid, all assembled to deliver a high quality finish for high production water-borne applications.
Spray Gun: This Binks Trophy is the premier spray gun for water-borne applications. The lightweight and ergonomic design provides unsurpassed comfort and control. The large selection of fluid nozzles and needle materials means that this versatile gun can be used on almost any coating application. This HVLP gun incorporates the latest advanced atomization technology. Use the Binks Trophy gun to achieve a consistent fine finish.
Pump: The 1:1 Double Diaphragm (DD) pump is an all stainless steel diaphragm pump. It offers a low pulsation valve design and integrated pressure regulator panel. Low maintenance with only 3 moving parts, this is a great unit for production applications. Also available in a cart or wall mount.
*To get more information on this Gun & Pump see Information Sheet.
*For Gun schematics see Technical Data Sheet.
*For Pump schematics see Info from Pro Wood.
Description

Product #

Price

Quantity

Action

1:1 DD System includes: TROPHY HPLV gun, pump, and all hoses (special order)

70-1103-TROPHY

Call for Price