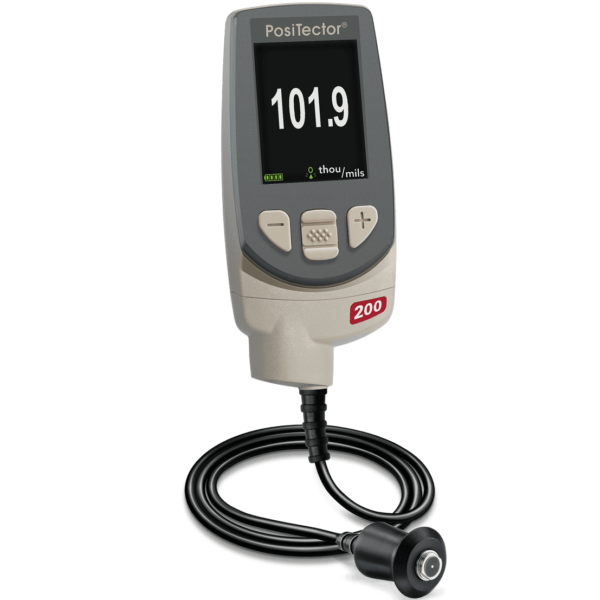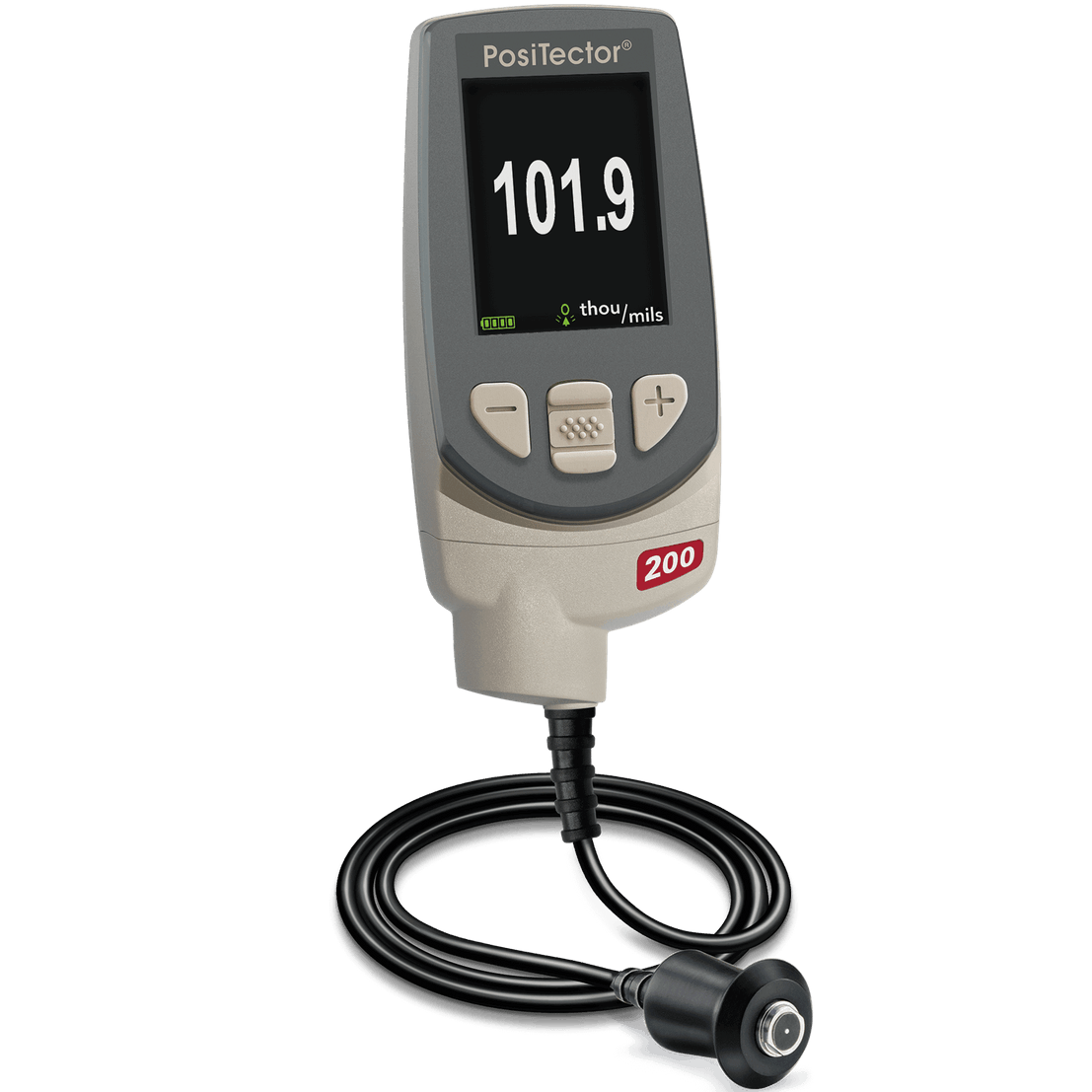 Positector Dry Film Thickness Gauge
The instrument to ensure your acid acatalyzed paints and clear coats meet factory specifications. Non-destructively measures a wide variety of applications using proven ultrasound technology. Measure coating thickness over wood, concrete, plastic and more. Advanced models measure up to 3 layers with graphics. Ready to measure – no calibration adjustment required for most applications Solvent, acid, oil, water, and dust resistant – weatherproof PosiTector interchangeable platform – attach any PosiTector probe to a single gage body USB, WiFi, and Bluetooth connectivity to PosiSoft PC, Mac, and Smartphone software.
*For more information regarding this product see Information Sheet and Technical Data Sheet.
Description

Product #

Price

Quantity

Action

Positector Dry Film Thickness Gauge (special order)

DFL200B1

Call for Price