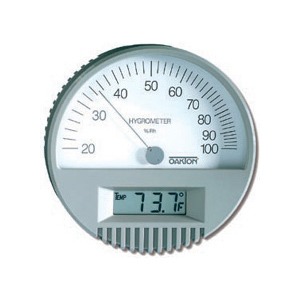 Relative Humidity Gauge (Hygrometer)
Wall Mount – Monitor office, lab, animal room, greenhouse, food storage, or computer room environments. Uses human hair humidity sensor, solid-state temperature detector. No adjustment or maintenance; stable and accurate over time. Comes in tough plastic case with battery and mounting bracket.
*For more information regarding this product see Information & Technical Data Sheet.
Description

Product #

Price

Quantity

Action

Hygrometer with Digital Thermometer (special order)

WE-0200

Call for Price