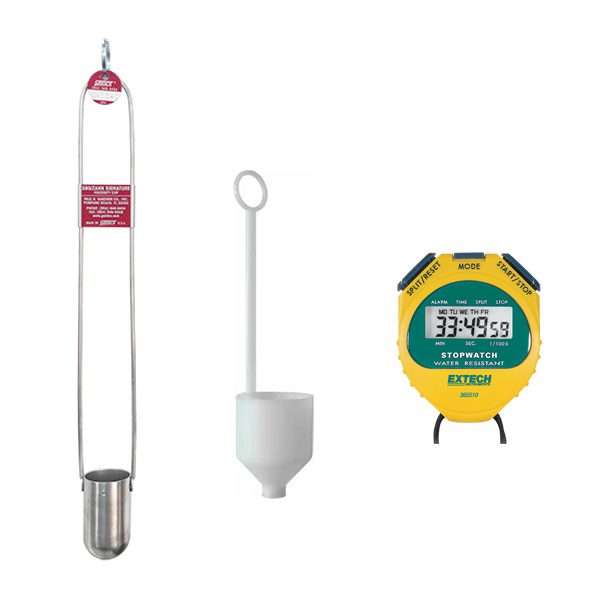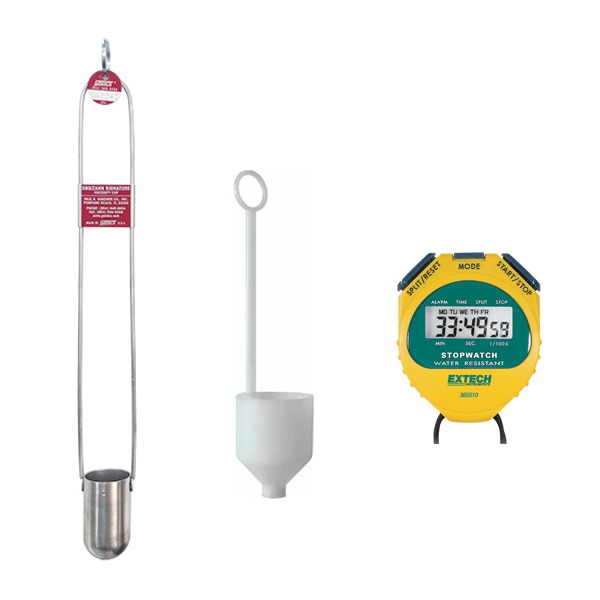 Viscosity Cups
Stainless Steel Viscosity Cup -The S90 Zahn Signature Dip Viscosity cups are an improved version of the time honored Zahn Signature viscosity cups. The S90 designation to identify the improved viscosity cups manufactured on new state-of-the-art equipment to insure optimum quality and uniformity. S90 Zahn cups qualify for certification under ANSI/NCSL Z540 or ISO/IEC 17025, ISO 9001, as applicable.
Plastic Viscosity Cup – The #4 Ford viscosity cups have a metallic orifice for higher accuracy in measurements.
*For more information regarding this product see Information-Technical Sheet.
Description

Product #

Price

Quantity

Action

Stainless Steel Viscosity Cup

VI-2102

Call for Price

Plastic Viscosity Cup

CAT97-9101

Call for Price
Accessory:
Description

Product #

Price

Quantity

Action

Description

Extech Stop Watch

Product #

365510

Price

Call for Price