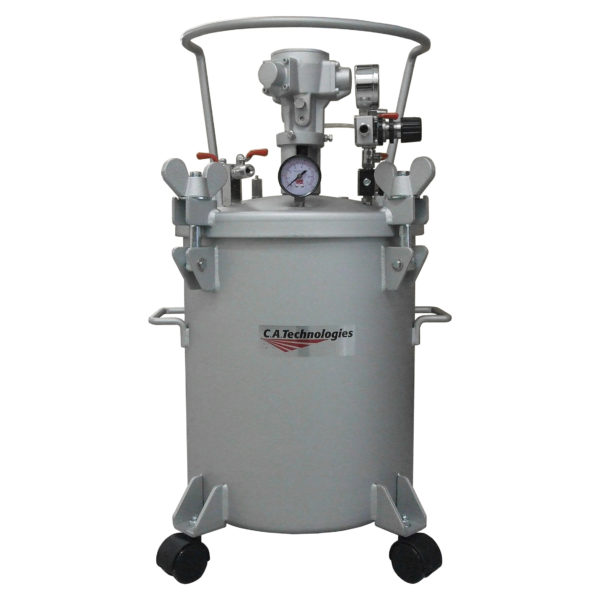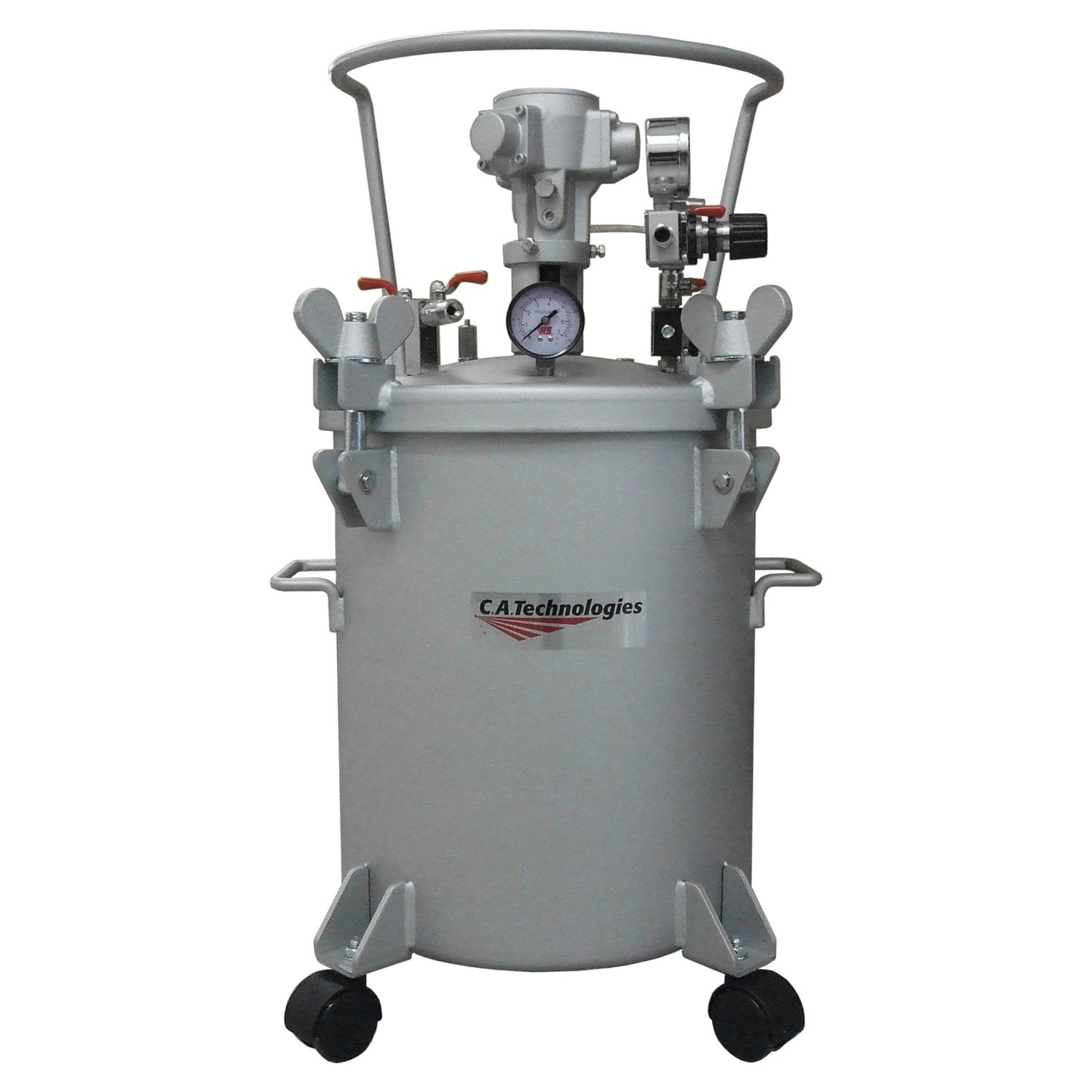 CA Technologies 5 Gal Pressure Pot with Air Agitation
The 5-gallon non-ASME tank from C.A.T. is constructed of heavy gage steel and comes with an air driven agitator. Dual regulated tank for independent control of your air and fluid pressures. This tank comes standard with dual fluid outlets and ball valves. The tank has wheels for maneuverability or optional stationary feet. Maximum working pressure is 80 PSI. The tank comes with a 2″ diameter fill port.
*To get more information on this Pot see Information Sheet.
*For parts schematic on the Pot see Technical Data Sheet.
*For CA Technologies Pressure Pots Catalog see Info from Pro Woods.
Description

Product #

Price

Quantity

Action

5 Gal Pressure Pot with Air Agitator and 2 Regulators (special order)

51-504

Call for Price
Accessories:
Description

Size

Product #

Price

Quantity

Action

Description

5G & 10G Liners – Pkg of 10 (special order)

Size

Product #

51-543-10

Price

Call for Price

Description

5G & 10G Tank Gasket (special order)

Size

Product #

51-520

Price

Call for Price