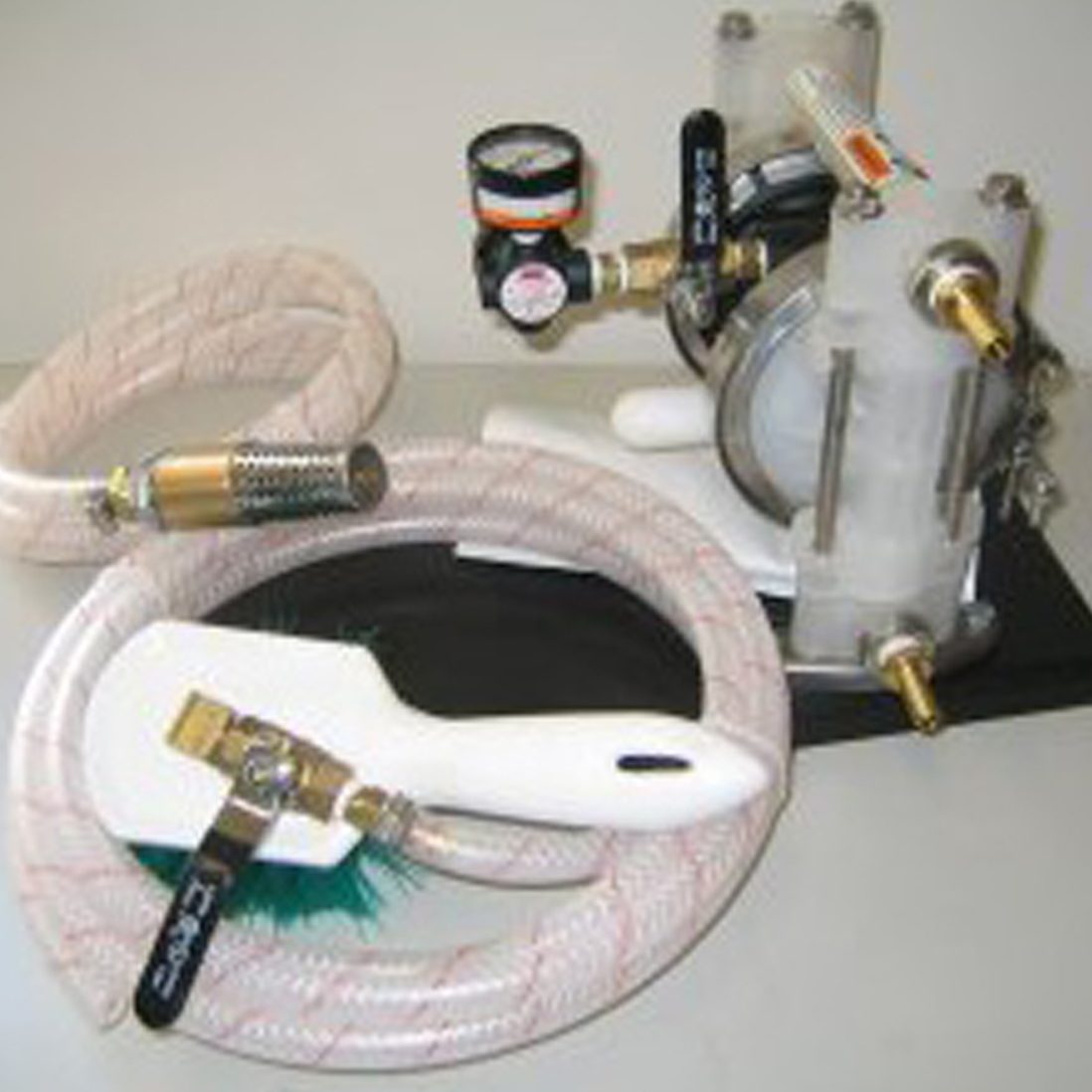 Flow-on Pump Air Operated
The Benco air operated diaphragm pump offers numerous advantages. It can be used with flammable solvents, when properly grounded to avoid static sparks. It is extremely reliable and can be disassembled and cleaned in a few minutes. It has superior priming performance when compared to other gear pumps. It has variable flow control. It allows for the use of a longer inlet and outlet lines, as well as higher pump placement above the pumping reservoir. It will pump water, solvents, thin volatile liquids, alkalis and acids with no effect on the internal pump components.
*To get more information on this Pump see Information Sheet.
Description

Product #

Price

Quantity

Action

Description

Flow-On Pump Air Operated

Product #

BNC660

Price

Call for Price