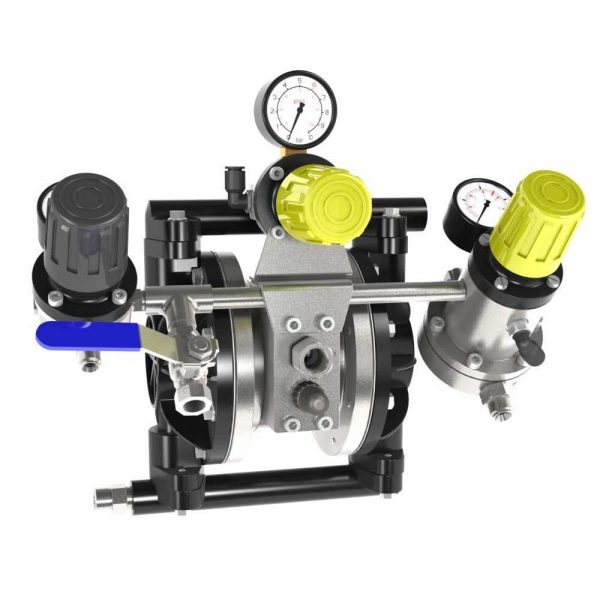 Kremlin Diaphragm Pump
PMP150 is our easiest pumping solution. It is a diaphragm pump (for application requiring a 1:1 ratio) and can be used with adhesive, medium viscosity or harsh coatings. Simple design: easy operation and maintenance. Compact diaphragm technology: constant and pulse-free delivery for superior finish. Designed for water-based and solvent-based materials. Comes with 3 Regulators: Motor, Fluid & Air Pressure and pick-up Tube.
*To get more information on this pump see Information Sheet.
*For technical information on the Pump see Technical Data Sheet.
Description

Product #

Price

Quantity

Action

Kremlin Diaphragm Pump (special order)

151-753-000

Call for Price