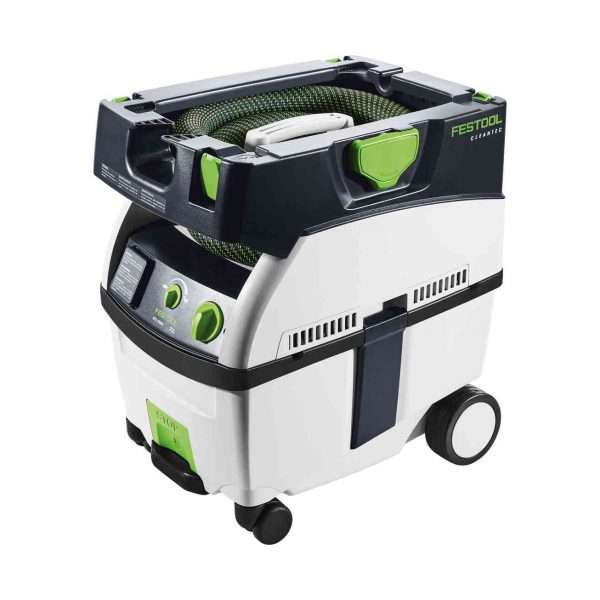 MIDI Portable Dust Extractor 3.9 Gal Capacity
One of Festool's most portable mobile Dust Extractors, the CT MIDI is compact and lightweight, yet has enough capacity for common jobsite tasks. The CT MIDI is slightly larger in size than the CT MINI, offering increased capacity for heavier onsite use. Unit carries Full Unit HEPA Certification.
*To get more information on this System see Information Sheet.
*For technical information on this product see Technical Data Sheet.
Description

Product #

Price

Quantity

Action

Description

CT MIDI HEPA – MIDI Portable Dust Extractor 3.9 Gal Capacity

Product #

575267

Price

Call for Price
Accessories:
Description

Product #

Price

Quantity

Action

Description

Anti-Static Hose for CT MINI & CT MIDI (1-1/16 in – 1-1/4 in x 11.5 ft)

Product #

499742

Price

Call for Price

Description

Self-Clean Filter Bag for CT MIDI HEPA

Product #

498411

Price

Call for Price

Description

HEPA Main Filter for CT MINI & CT MIDI

Product #

496752

Price

Call for Price