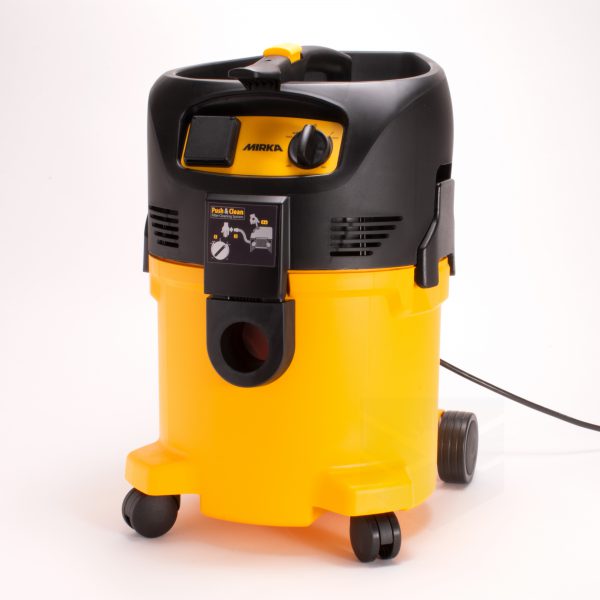 Mirka Portable Dust Extractor
This industrial vacuum cleaner is designed for dust-free sanding in combination with both electric and pneumatic machines, hand-sanding blocks, and the Mirka Deco Sander. The vacuum cleaner can also be used for cleaning workrooms. The vacuum cleaner has adjustable suction and automatic electric start. The hose connection is earthed in order to eliminate static electricity in the hose. This vacuum cleaner should always be used with Mirka antistatic hoses. *The MV-912 is not designed for use with aluminum dust.
*To get more information on this System see Information Sheet.
*For technical information on this product see Technical Data Sheet.
Description

Product #

Price

Quantity

Action

Mirka Portable Dust Extractor

MV-912

Call for Price