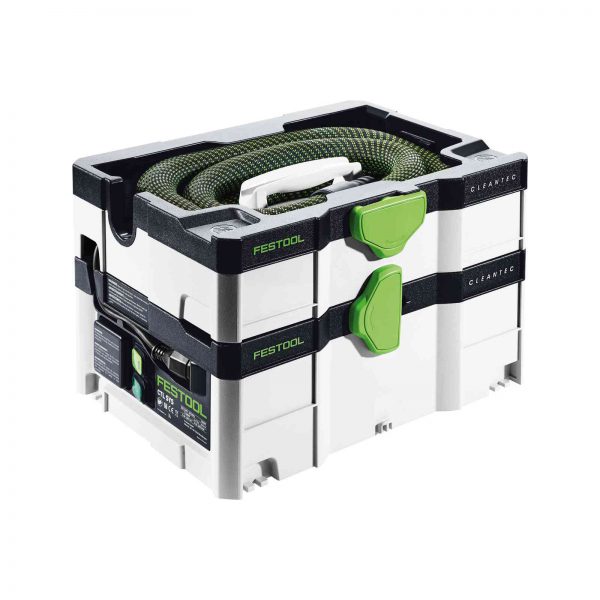 Ultra Compact Dust Extractor 1.2 Gal Capacity
Portable and compact, yet loaded with features such as Full Unit HEPA Certification, tool-triggered operation, high-performance suction, and Systainer integration. The CT SYS is ideal for remodelers and painters who need the upmost in portability, yet without compromise in function.
*To get more information on this System see Information Sheet.
*For technical information on this product see Technical Data Sheet.
Description

Product #

Price

Quantity

Action

Description

CT SYS – Ultra Compact Dust Extractor 1.2 Gal Capacity

Product #

575280

Price

Call for Price
Accessories:
Description

Size

Product #

Price

Quantity

Action

Description

Anti-Static Hose for CT SYS (1-1/16 in x 9.8 ft) (special order)

Size

Each

Product #

500559

Price

Call for Price

Description

Self-Clean Filter Bag for CT SYS

Size

Each

Product #

500438

Price

Call for Price

Description

HEPA Main Filter for CT SYS

Size

Each

Product #

200340

Price

Call for Price