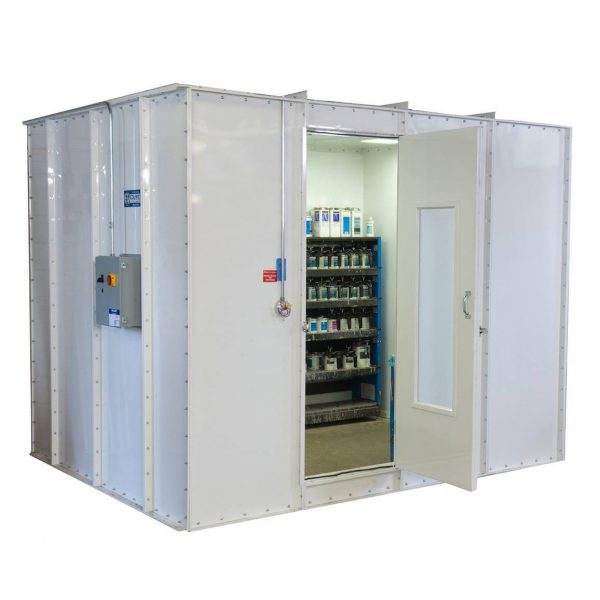 Paint Mixing Rooms
Col-Met's product line was developed to provide fast availability and simple installation. Easy to maintain and operate, our Paint Mix Rooms provide a controlled area for safely mixing paint. Air flows in through the filtered air intake, which is located in the ceiling toward one end of the room. It moves downward through the work area and into the exhaust chamber located in the lower opposite end of the room. Filtered exhaust is drawn through the exhaust plenum and is discharged upward into the atmosphere through the exhaust stack.
For details on Sizes and Features click Information Sheet.
For information on Installation click on the Technical Data Sheet.
Description

Product #

Price

Quantity

Action

Paint Mixing Rooms (click on "Add to Cart" for Quote & Consultation)

RFQ-PMR

Call for Price