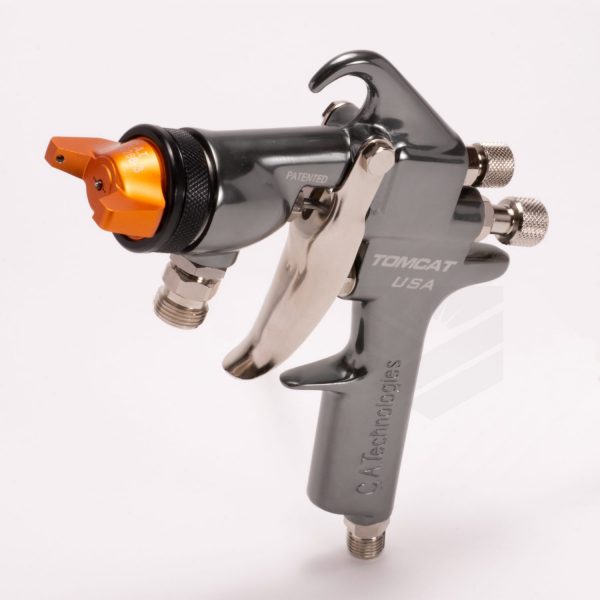 CA Technologies Tomcat
The Tomcat is a price competitive and high quality production adhesive spray gun. This gun features a self-adjusting needle packing, inexpensive nozzle replacement and rugged construction. Quality, Simplicity, and Reliability.
*To get more information on this Gun see Information Sheet.
*For parts schematic on the Gun see Technical Data Sheet.
Description

Product #

Price

Quantity

Action

Tomcat Spray Gun for Adhesives (gun only)

T-100C-CC

Call for Price
Accessories:
Description

Product #

Price

Quantity

Action

Description

Tomcat Spray Gun Repair Kit

Product #

10-112

Price

Call for Price