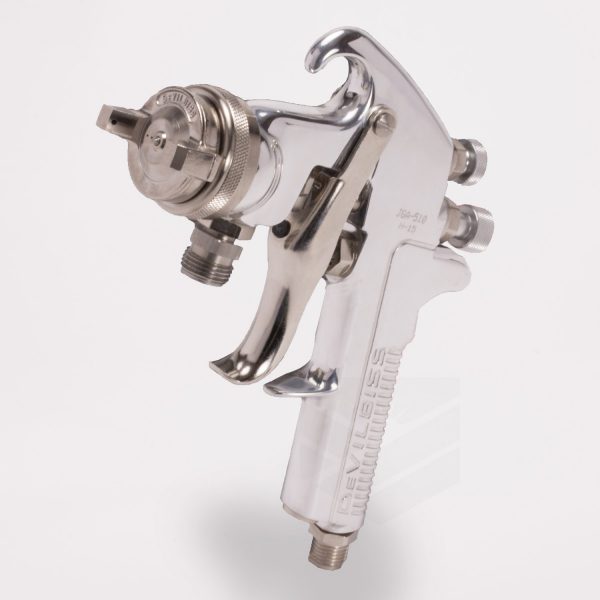 DeVilbiss JGA
This gun set the standard for fine atomization finishes 50 years ago. Offers the comfortable fit and feel operators prefer. An economical option for waterborne and solvent-based material applications, the JGA stainless steel air spray gun delivers the quality results you need for tough applications. 300-grade stainless steel fluid passages offer waterborne compatibility, corrosion resistance and protection from harsh self-etching primers.
*To get more information on this Gun see Information Sheet.
*For parts schematic on the Gun see Technical Data Sheet.
Description

Product #

Price

Quantity

Action

DeVilbiss JGA (gun only)

JGA510-80EX

Call for Price
Accessories:
Description

Product #

Price

Quantity

Action

Description

1 Qt Teflon Lined Cup

Product #

TLC-555

Price

Call for Price

Description

JGA 510 Spray Gun Repair Kit

Product #

BDF20-2055

Price

Call for Price