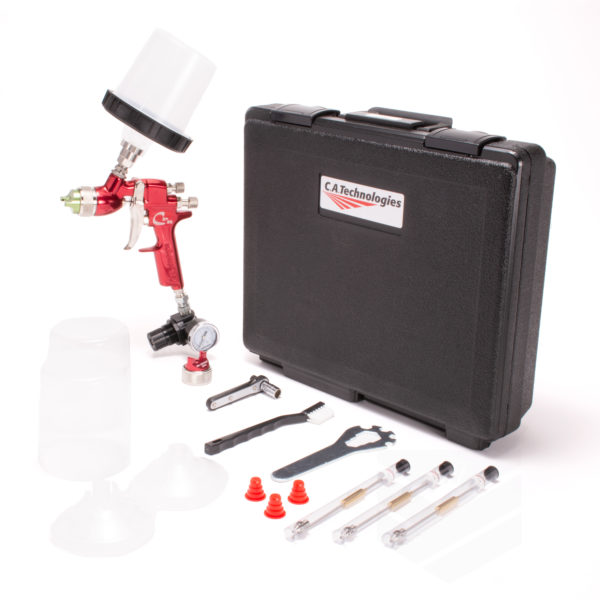 CPR with 3M PPS Cup System & (3) Needle/Nozzle Combinations
Once again CAT is proving why we are the technology leading spray gun manufacturer with the newest pressure reduced technology on the market. The CPR gravity spray guns from CAT combine the transfer efficiency of HVLP with the speed and finish quality of conventional air spray.
The CPR pack comes in a durable plastic case which includes 3 different needle/nozzle sizes for spraying a wide range of materials. Also included in this kit is the 3M PPS Cup & Collar, 3M lids & liners, #2 PPS adapter, mini air regulator, gun wrench, gun cleaning brush, 3/8″ socket, and ratchet.
*To get more information on this Gun see Information Sheet.
*For parts schematic on the Gun see Technical Data Sheet.
Description

Product #

Price

Quantity

Action

CPR Gravity Kit includes (3) Needle/Nozzle Combinations + 3M PPS Cup & Collar and other Accessories

CPR-G-W-PPS

Call for Price
Description

Product #

Price

Quantity

Action

Description

CPR / Lynx Spray Gun Repair Kit

Product #

10-106

Price

Call for Price