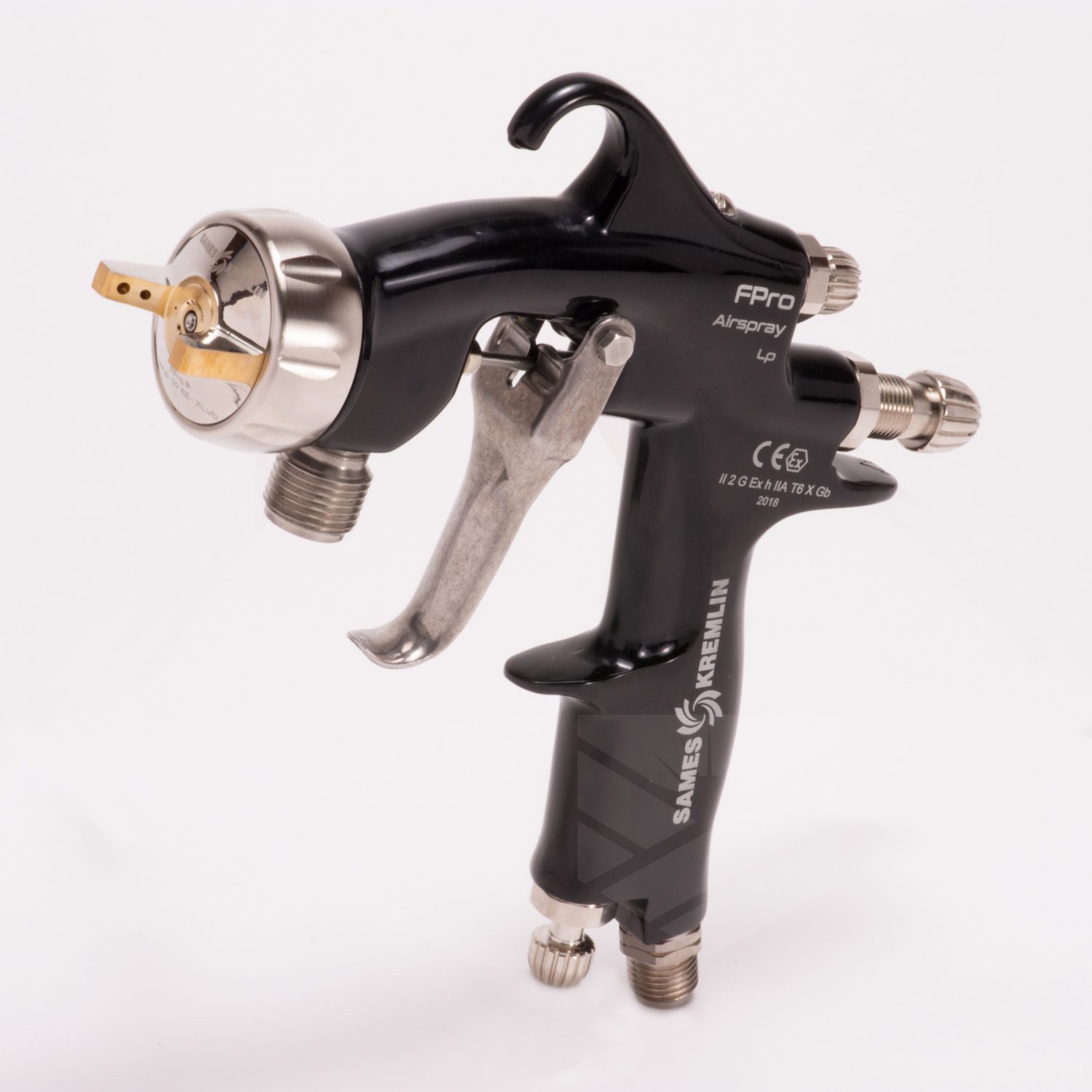 Kremlin FPRO Pressure Gun
FPRO, the new standard in airspray: in 1925 Sames Kremlin created airspray technology and in 2017 reinvents the way to atomize paint with patented innovations for the Airspray market. How did we do this? Sames Kremlin developed new atomizing technology based on decades of experience in prestigious customer applications.
The PATENTED innovative restrictor, controls and pre-atomizes the paint into smaller droplets.
 It also slows down the paint speed and leaves time for the aircap to atomize the paint at the perfect droplet size: this avoids any bounce back onto the part and increases the transfer efficiency. The PATENTED Vortex actually spins the paint, allowing high levels of penetration of the paint onto complex shaped parts. The path between the nozzle and the part becomes longer – slowing down the paint and avoiding any bounce back effect to the part. Therefore, the transfer efficiency is increased for even better finish quality.
*To get more information on this Gun see Information Sheet.
*For parts schematic on the Gun see Technical Data Sheet.
Description

Size

Product #

Price

Quantity

Action

Kremlin FPRO Pressure Gun (.9)

Size

0.9

135-777-509

Call for Price

Kremlin FPRO Pressure Gun (.12)

Size

0.12

135-777-512

Call for Price

Kremlin FPRO Pressure Gun (.15)

Size

0.15

135-777-515

Call for Price

Kremlin FPRO Pressure Gun (.18)

Size

0.18

135-777-518

Call for Price