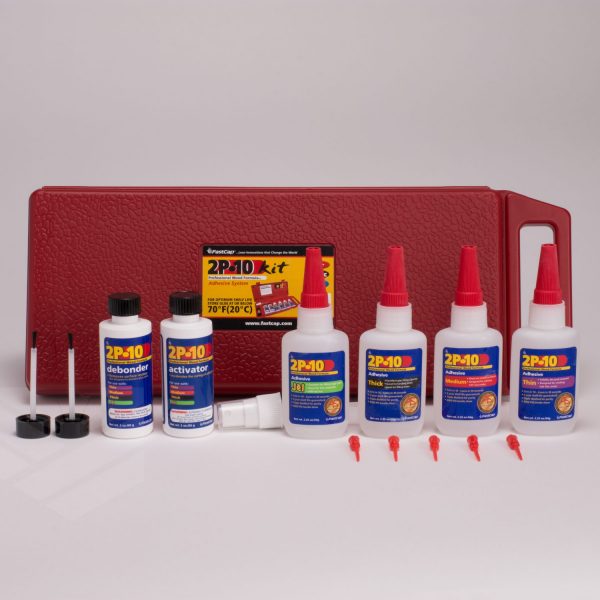 2P-10 Adhesive Kit
The 2P-10 Professional Wood Formula Kit gives you every type of 2P-10 in 2.25 oz. bottles. It also includes Activator and Debonder. Everything comes in a convenient case with application instructions. Contains all four viscosities of 2P-10: Jel – which is excellent for filling large gaps, Thick – which is great for binding joints, Medium – which is great on smooth surfaces, and Thin – designed for wicking hairline cracks. Kit also includes 5 micro tips, 1 pump spray, and 2 brushes. Each component from this kit may be purchased separately.
*For more information regarding this product see Information Sheet.
*For more information regarding technical aspects of this product see Technical Data Sheet.
Description

Size

Color

Product #

Price

Quantity

Action

Description

2P-10 CA Glue Kit

Size

Each

Color

Clear

Product #

FST2P-10KIT

Price

Call for Price