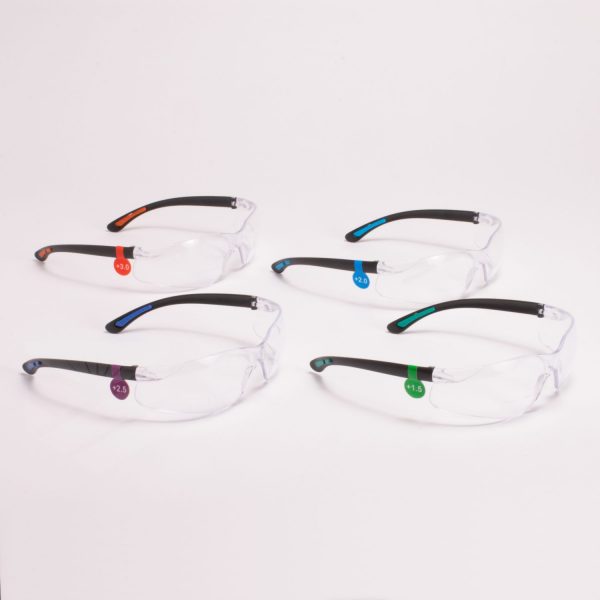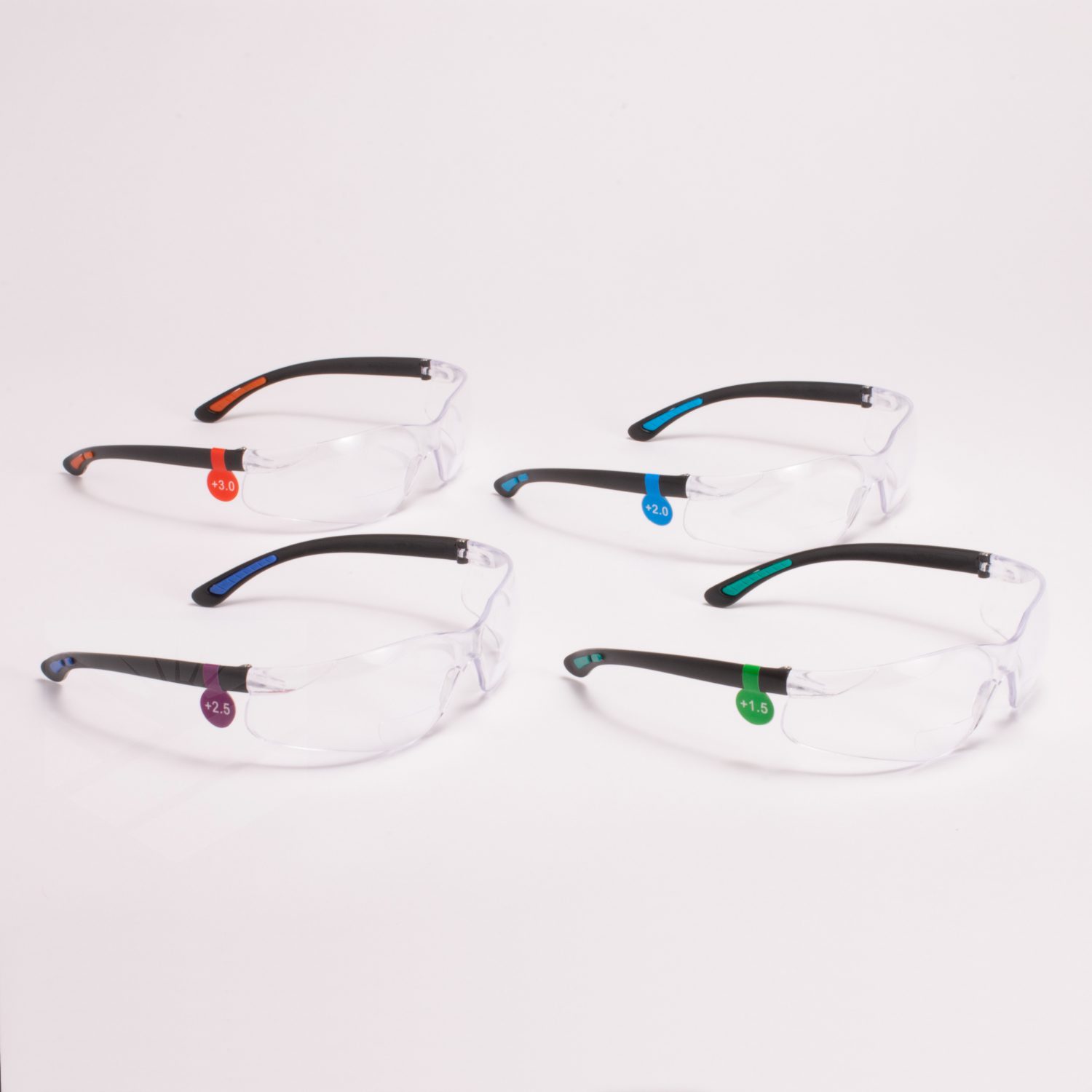 CatEyes Safety Magnifying Glasses
All CatEye Safety Magnifying Glasses are featherweight, anti-fog coated, and have shatterproof wrap-around lenses. They also come with Diopter Magnification.  Anti-fog & Anti-static coated lenses. 35% lighter than standard glasses. ANSI / OSHA approved. UV Protection – UVB 95% UVA 60%. All glasses are clear.
*For more information regarding this product see Information Sheet.
Description

Product #

Price

Quantity

Action

Description

Safety Glasses +1.5 Diopter (Green)

Product #

SG-AF-MAG1.5

Price

Call for Price

Description

Safety Glasses +2.0 Diopter (Blue)

Product #

SG-AF-MAG2.0

Price

Call for Price

Description

Safety Glasses +2.5 Diopter (Purple)

Product #

SG-AF-MAG2.5

Price

Call for Price

Description

Safety Glasses +3.0 Diopter (Red)

Product #

SG-AF-MAG3.0

Price

Call for Price