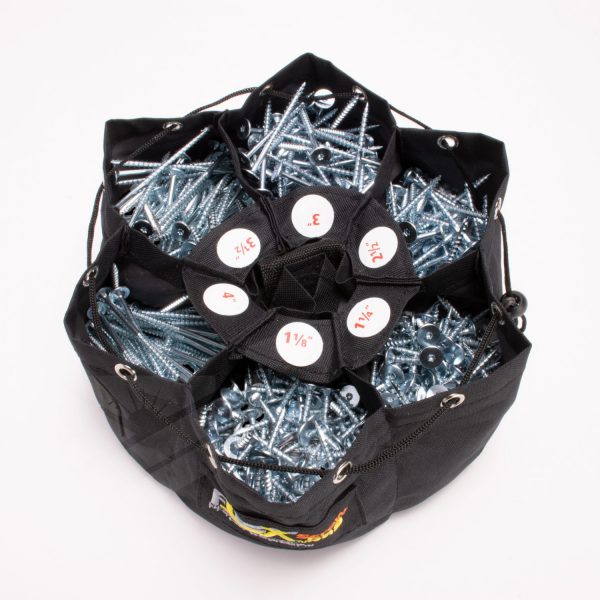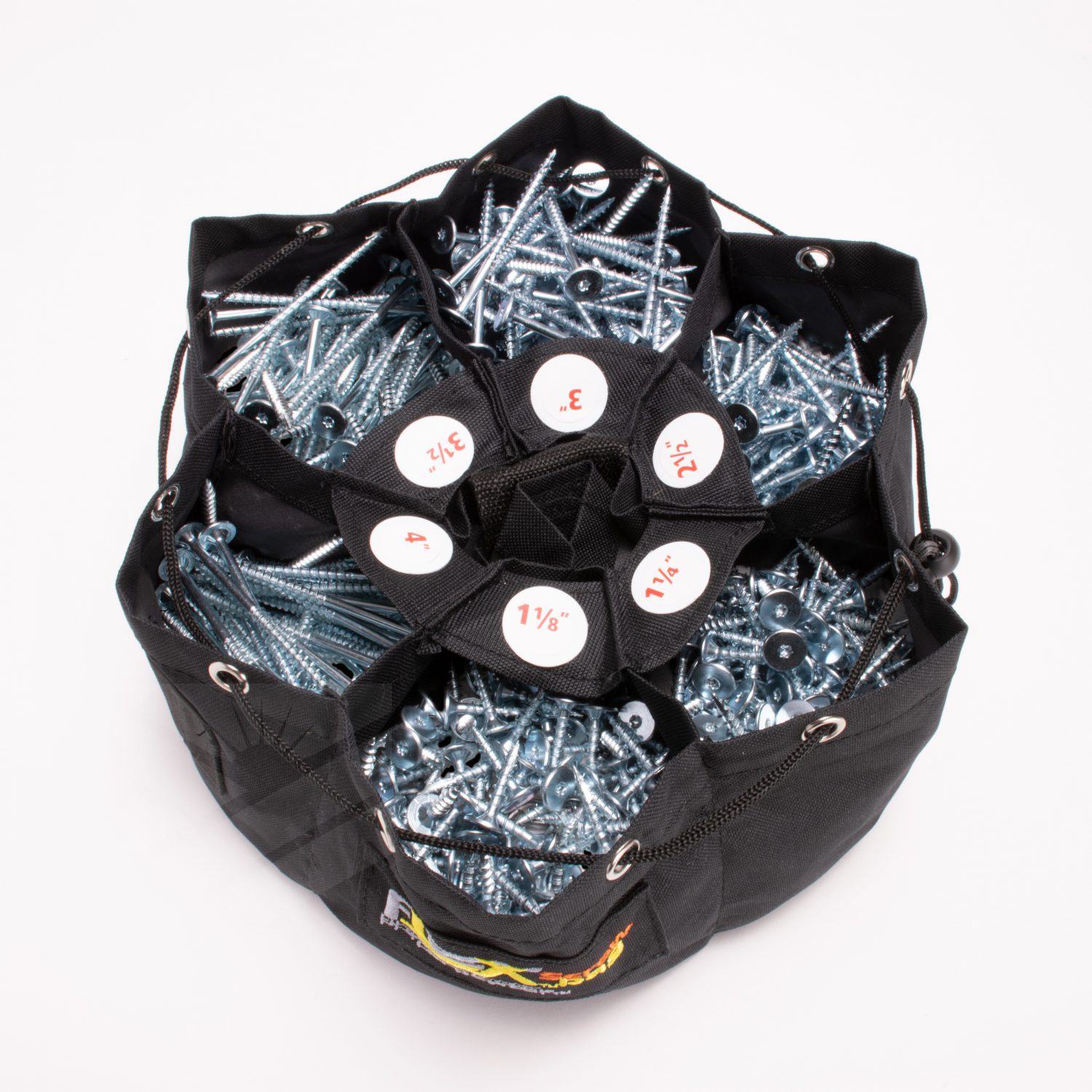 Flexible Screw Carrier & Organizer
The Flex Screw Bag allows you to keep your screws separate and organized thanks to writable tabs. Built from tough ballistic nylon and fully collapsible. Features: Heavy duty ballistic nylon; Collapsible for easy storage; Tabs for organization. Great for: Screws, Nails, & Staples. Bag is fully loaded with a selection of wood screws.
*For more information regarding this product see Information Sheet.
Description

Product #

Price

Quantity

Action

FLEX Screw Bag Round-Wood

FLEXSCREWBAG

Call for Price