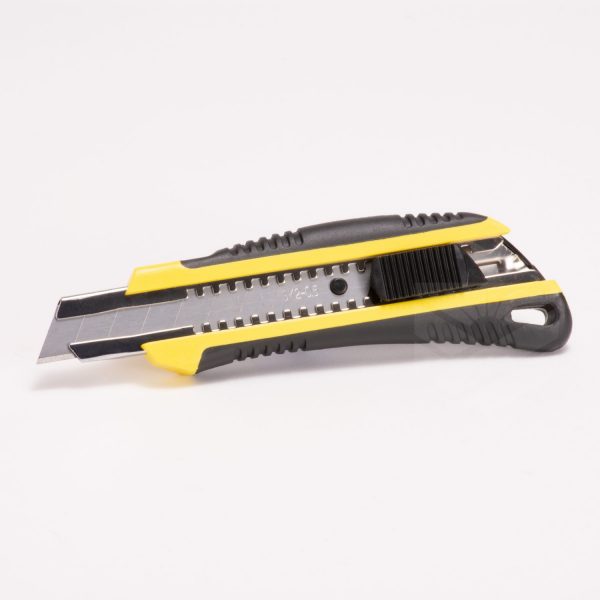 TriBlade Utility Knife
The TriBlade Utility Knife has a unique design allows for additional storage of 2 extra blades. The rubberized grip makes it comfortable to hold and the retractable self-locking blade makes the TriBlade safe to use. Replacement blades available here.
*For more information regarding this product see Information Sheet.
Description

Product #

Price

Quantity

Action

TriBlade Heavy Duty Utility Knife

TRIBLADE

Call for Price
Blades:
Description

Product #

Price

Quantity

Action

Description

Replacement Blade 10 pk

Product #

TRIREPLACEMENT

Price

Call for Price