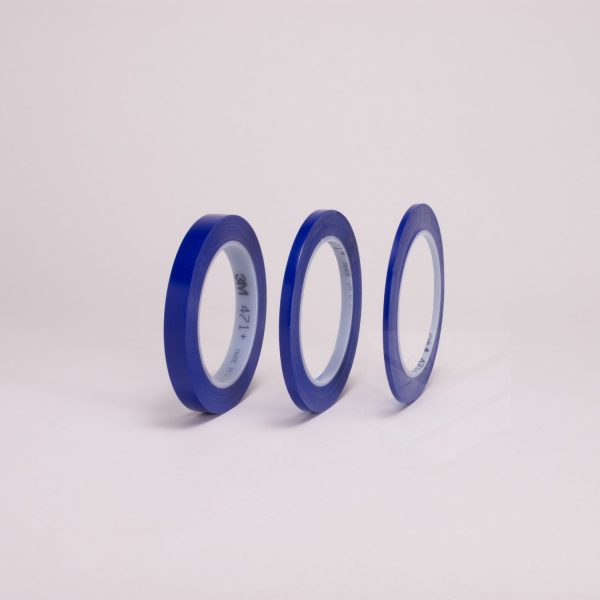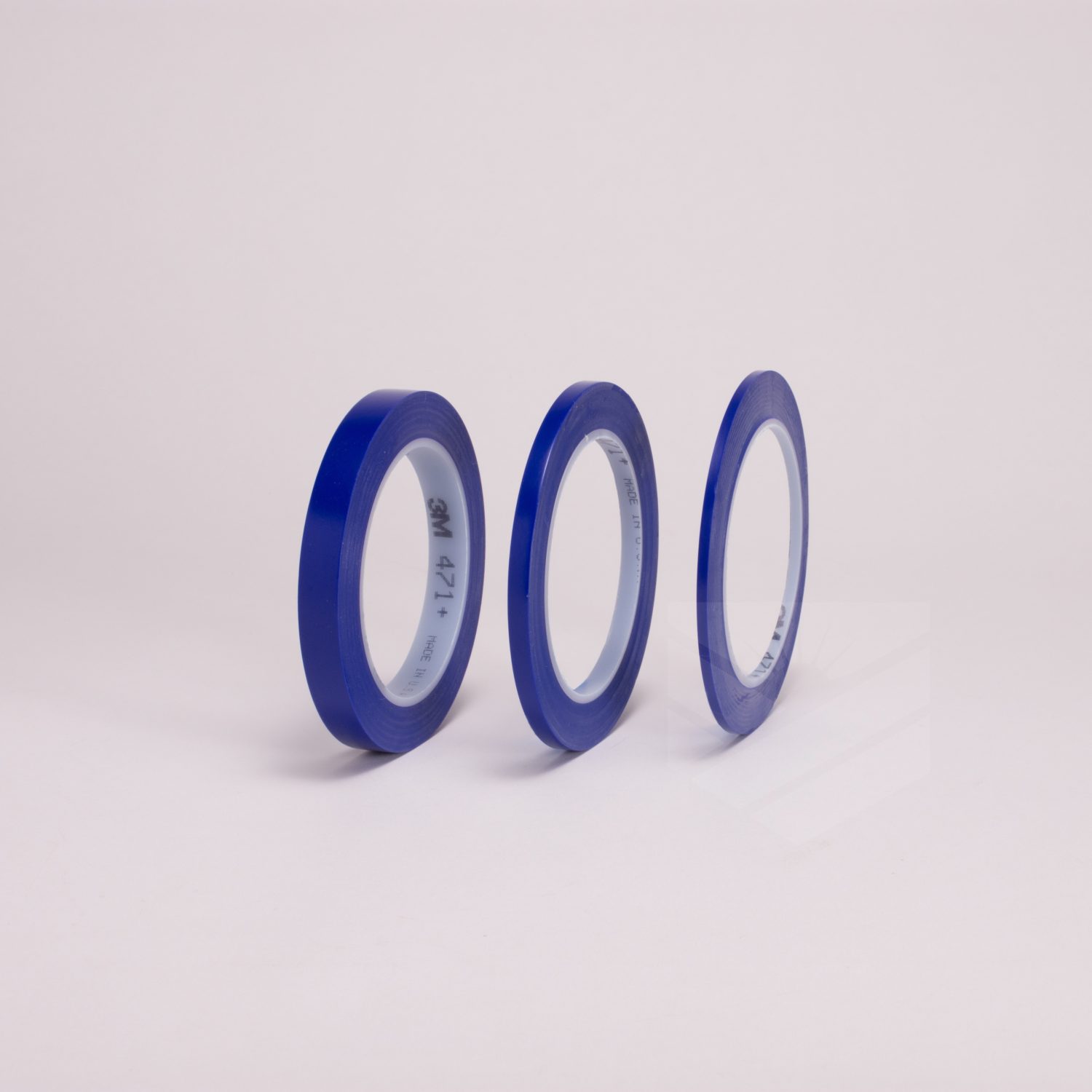 3M Blue Fine Line Tape
A big plus of 3M™ Blue Fine Line Vinyl Tape is clean removal without adhesive residue after a 30-min. bake cycle at 250°F (121°C). Combine that with the following other uses and features, and you have performance and productivity for fine line masking in many critical painting applications. Sharp, clean paint line for color separation. Versatile rubber adhesive bonds and conforms to many surfaces including resins. Resists lifting from compound surfaces, contours, depressions, and angles. Flexible vinyl backing curves, stretches and holds even with a radius as tight as 1.5″ for following irregular designs. All lengths are 36 yards.
All rolls are sold individually.
Description

Width

Each

Product #

Price

Quantity

Action

3M Blue Fine Line Tape

Width

1/8"

Each

1

MMM6404

Call for Price

3M Blue Fine Line Tape

Width

1/4"

Each

1

MMM6405

Call for Price

3M Blue Fine Line Tape

Width

1/2"

Each

1

MMM6408

Call for Price

3M Blue Fine Line Tape (3/4″ not shown in pic)

Width

3/4"

Each

1

MMM6409

Call for Price