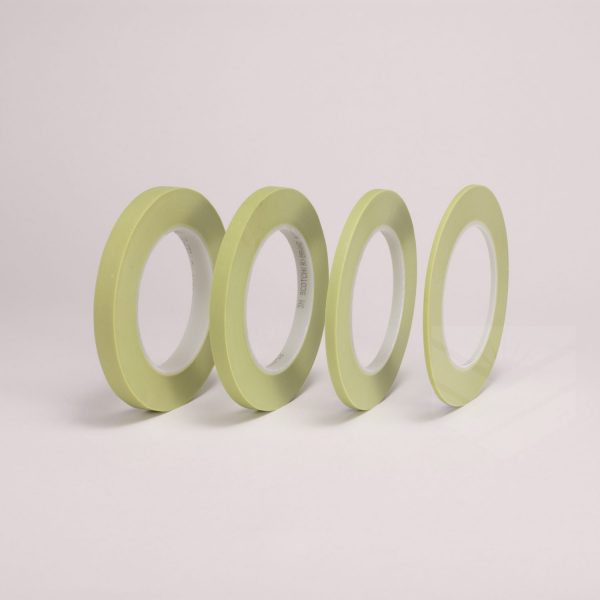 3M Green Fine Line Tape
3M Scotch Green Fine Line Tape 218 is a high-performance polypropylene plastic tape that has both a low profile and high adhesion for use in painting long straight lines and sweeping curves where a crisp, sharp paint line is desired. It is often used as a layout tape for high value multi-color and custom painted graphics. Thin tape provides excellent color line separation. Proven excellent for painting long straight lines and smooth curves. Resistant to most solvents and moisture. All lengths are 60 yards.
All rolls are sold individually.
Description

Width

Each

Product #

Price

Quantity

Action

3M Green Fine Line Tape (1/16″ not shown in pic)

Width

1/16"

Each

1

MMM6306

Call for Price

3M Green Fine Line Tape

Width

1/8"

Each

1

MMM6300

Call for Price

3M Green Fine Line Tape

Width

1/4"

Each

1

MMM6301

Call for Price

3M Green Fine Line Tape

Width

3/8"

Each

1

MMM6302

Call for Price

3M Green Fine Line Tape

Width

1/2"

Each

1

MMM6303

Call for Price

3M Green Fine Line Tape (3/4″ not shown in pic)

Width

3/4"

Each

1

MMM6305

Call for Price