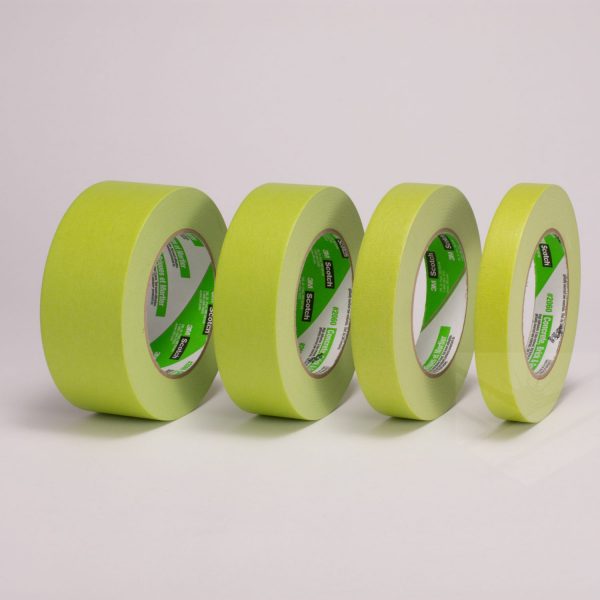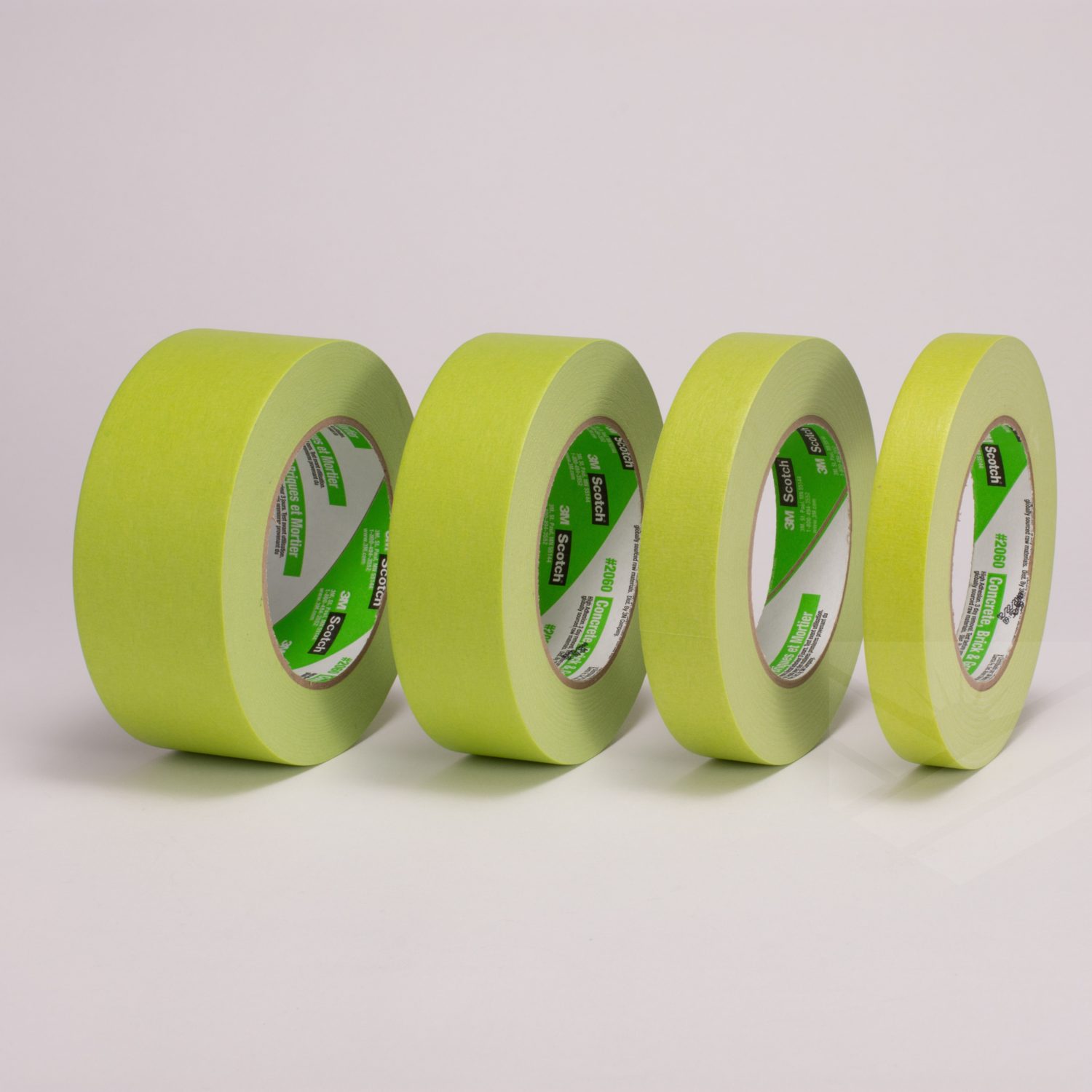 3M Green Lacquer Tape
3M Green Masking Tape, can be used with lacquer coatings. Grips on hard-to-stick surfaces like stucco, concrete and wood for painting and lacquering.
Conforms well around curves and irregular surfaces.
Indoor use. Clean removal up to 3 days.
Withstands temperatures up to 200°F for 1 hour.
Green crepe paper backing with rubber adhesive. All lengths are 60 yards.
All rolls are sold individually. You can also order more quantities to make a sleeve or a case and receive price breaks accordingly.
Description

Width

Each

Rolls / Sleeve

Rolls / Case

Product #

Price

Quantity

Action

3M Green Lacquer Tape

Width

3/4" / .70"

Each

1

Rolls / Sleeve

12

Rolls / Case

48

MMM2060-3/4

Call for Price

3M Green Lacquer Tape

Width

1" / .94"

Each

1

Rolls / Sleeve

9

Rolls / Case

36

MMM2060-1

Call for Price

3M Green Lacquer Tape

Width

1 1/2" / 1.41"

Each

1

Rolls / Sleeve

6

Rolls / Case

24

MMM2060-11/2

Call for Price

3M Green Lacquer Tape

Width

2" / 1.88"

Each

1

Rolls / Sleeve

6

Rolls / Case

24

MMM2060-2

Call for Price