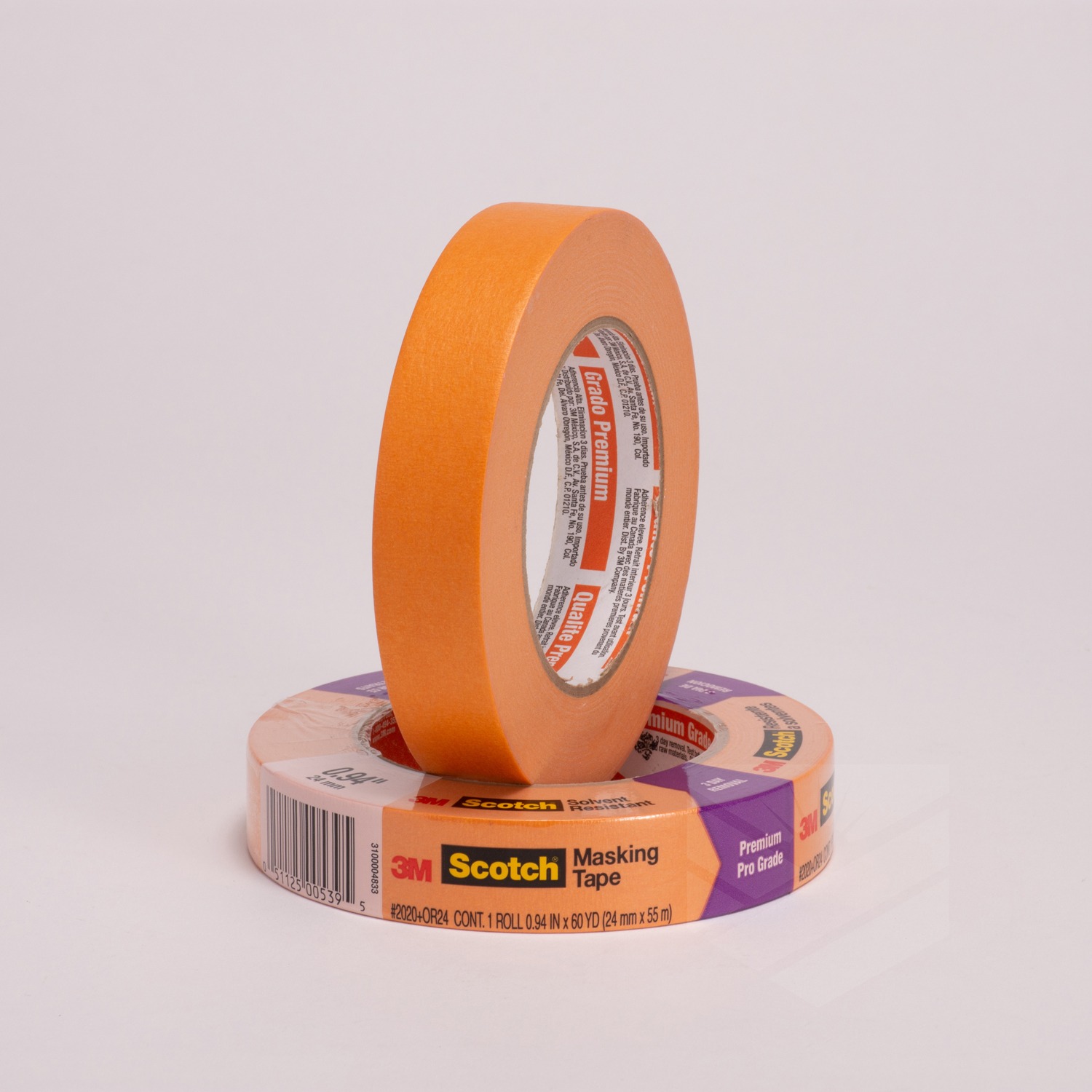 3M Tan+ (Orange) General Purpose Shop Tape
This 3M Tan+ General Purpose Shop Tape is an orange colored high adhesion premium tape for general masking applications such as taping paper, film, or hanging poly. It is ideal for masking on rough non-damageable surfaces such as wood, stucco, vinyl, and tile with a 72 hour clean removal. More tear resistant than 3M Tan (2020). All lengths are 60 yards.
All rolls are sold individually. You can also order more quantities to make a sleeve or a case and receive price breaks accordingly.
Description

Width

Each

Rolls / Sleeve

Rolls / Case

Product #

Price

Quantity

Action

3M Tan+ (Orange) General Purpose Shop Tape

Width

1" / .94"

Each

1

Rolls / Sleeve

9

Rolls / Case

36

MMM2020+OR24

Call for Price

3M Tan+ (Orange) General Purpose Shop Tape (1 1/2″ not shown in pic)

Width

1 1/2" / 1.41"

Each

1

Rolls / Sleeve

6

Rolls / Case

24

MMM2020+OR36

Call for Price

3M Tan+ (Orange) General Purpose Shop Tape (2″ not shown in pic)

Width

2" / 1.88"

Each

1

Rolls / Sleeve

6

Rolls / Case

24

MMM2020+OR48

Call for Price