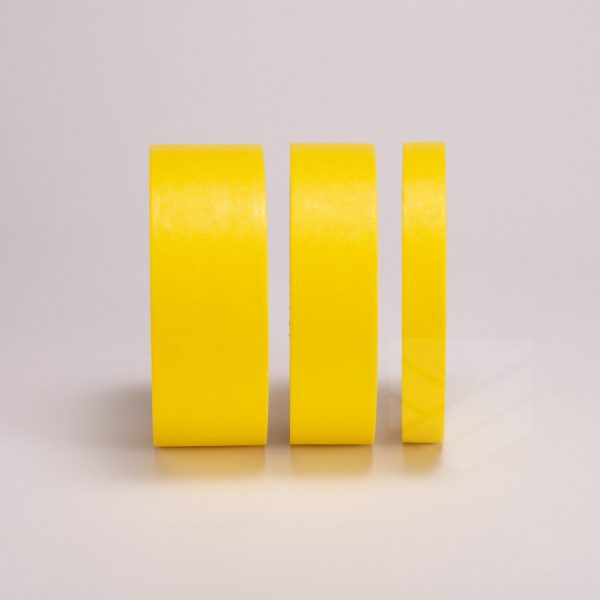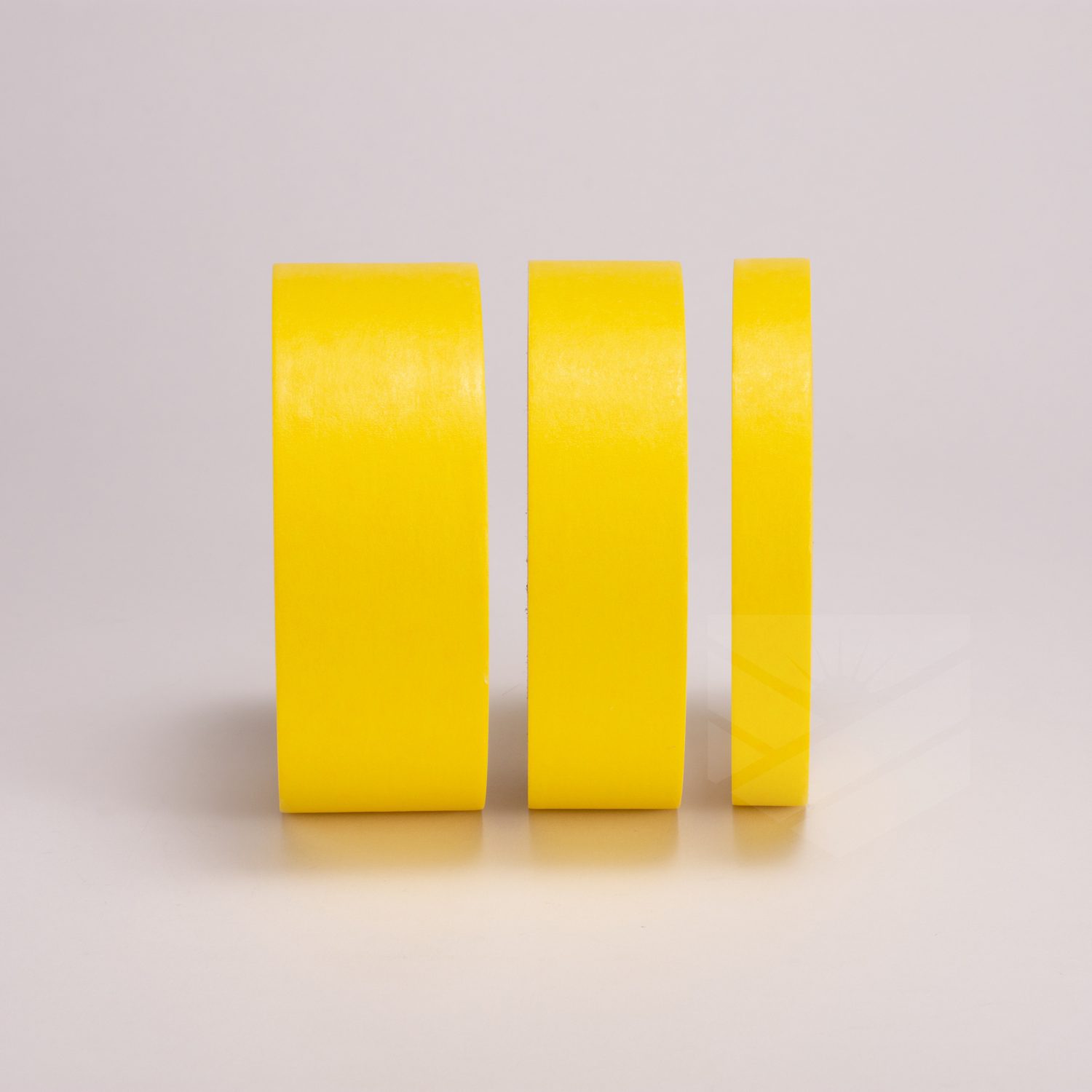 Indasa Yellow Tape
This masking tape has excellent adhesion. Good mechanical strength. Easy to shape on contours. Leaves no residue. Paint will not bleed. Uniform paint edge. Easy to apply. 80°C temp rating.
Flexible; easy to clean and remove; solvent resistant; consistency in thickness; easy roll release; and low bake refinishing. All lengths are 50 m.
All rolls are sold individually. You can also order more quantities to make a sleeve or a case and receive price breaks accordingly.
Description

Width

Each

Rolls / Sleeve

Rolls / Case

Product #

Price

Quantity

Action

Indasa Yellow Tape (special order)

Width

3/4" / .70"

Each

1

Rolls / Sleeve

12

Rolls / Case

48

INA556740-3/4

Call for Price

Indasa Yellow Tape (special order) (1″ not shown in pic)

Width

1" / .94"

Each

1

Rolls / Sleeve

9

Rolls / Case

36

INA565957-1

Call for Price

Indasa Yellow Tape (special order)

Width

1 1/2" / 1.41"

Each

1

Rolls / Sleeve

6

Rolls / Case

24

INA556771-11/2

Call for Price

Indasa Yellow Tape (special order)

Width

2" / 1.88"

Each

1

Rolls / Sleeve

5

Rolls / Case

20

INA563199-2

Call for Price