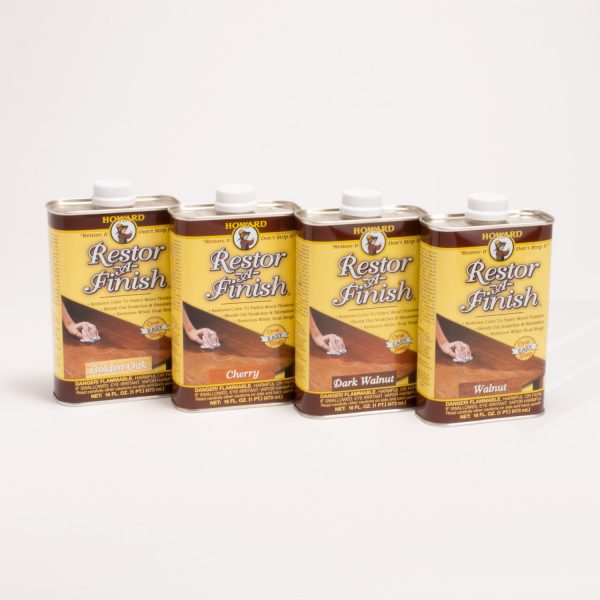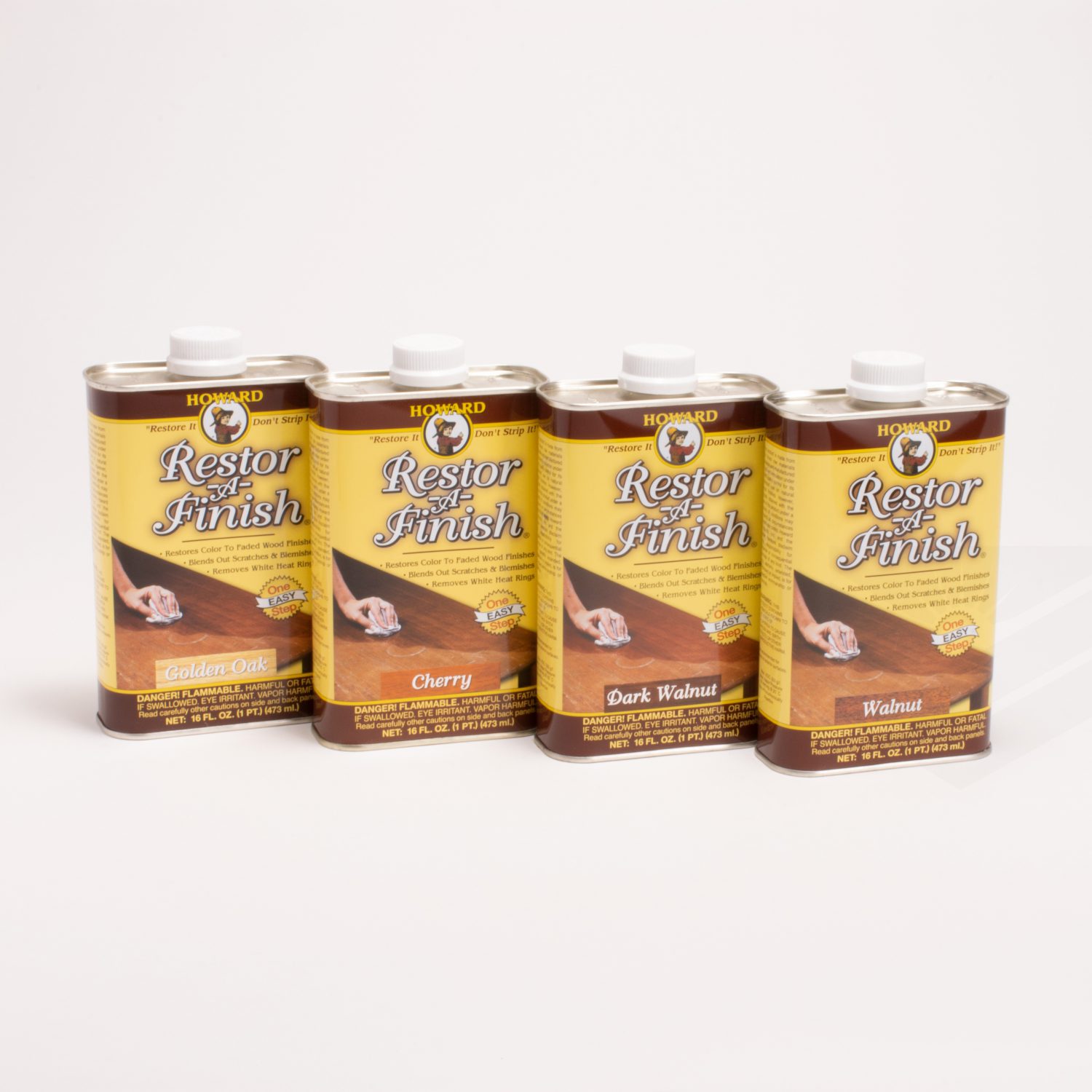 Restor-a-Finish
"Restore It- Don't Strip It!" Restor-A-Finish preserves the original wood finish with a simple wipe-on, wipe-off process. Most finished wood surfaces that seem to need a complete wood finishing job can be restored in a matter of minutes. Retore-A-Finish penetrates faded lacquer, shellac, or varnish finishes to bring back the original color, while it blends out white heat rings and water marks. Sun fade, oxidation, smoke damage, and most other blemishes can be quickly blended away. Follow up with Howard Feed-N-Wax or Paste Wax to help maintain the newly restored finish. It restores the depth of grain, going much deeper than temporary "scratch cover" products. Restor-A-Finish penetrates and permanently restores most wood finishes without removing any of the existing finish – this is why it is very popular for antiques. Restor-A-Finish maintains the original "patina" of an antique finish – so it maintains its character and value as an antique.
*See the 9 colors available in the Information Sheet attachment.
See Application Directions in the Info from Pro Wood attachment.
Description

Size

Product #

Price

Quantity

Action

Restor-a-Finish-Neutral

Size

16 oz

HWR12916001

Call for Price

Restor-a-Finish-Maple-Pine

Size

16 oz

HWR12916002

Call for Price

Restor-a-Finish-Golden Oak

Size

16 oz

HWR12916003

Call for Price

Restor-a-Finish-Walnut

Size

16 oz

HWR12916004

Call for Price

Restor-a-Finish-Mahogany

Size

16 oz

HWR12916005

Call for Price

Restor-a-Finish-Dark Walnut

Size

16 oz

HWR12916006

Call for Price

Restor-a-Finish-Dark Oat

Size

16 oz

HWR12916007

Call for Price

Restor-a-Finish-Cherry

Size

16 oz

HWR12916009

Call for Price

Feed-N-Wax

Size

16 oz

HWR16011

Call for Price