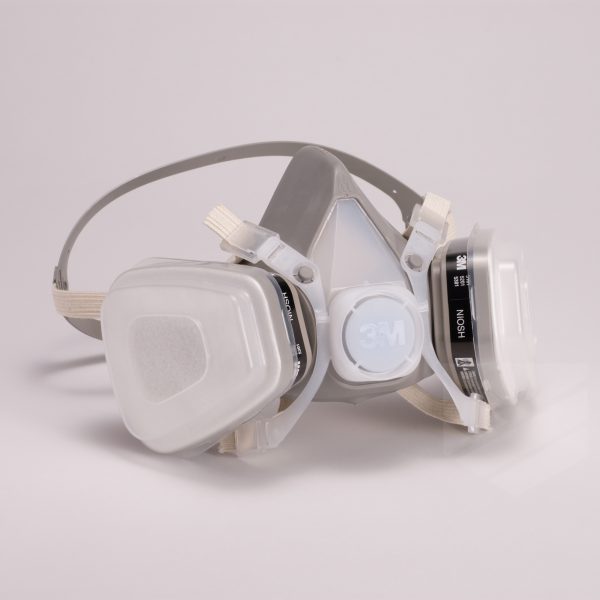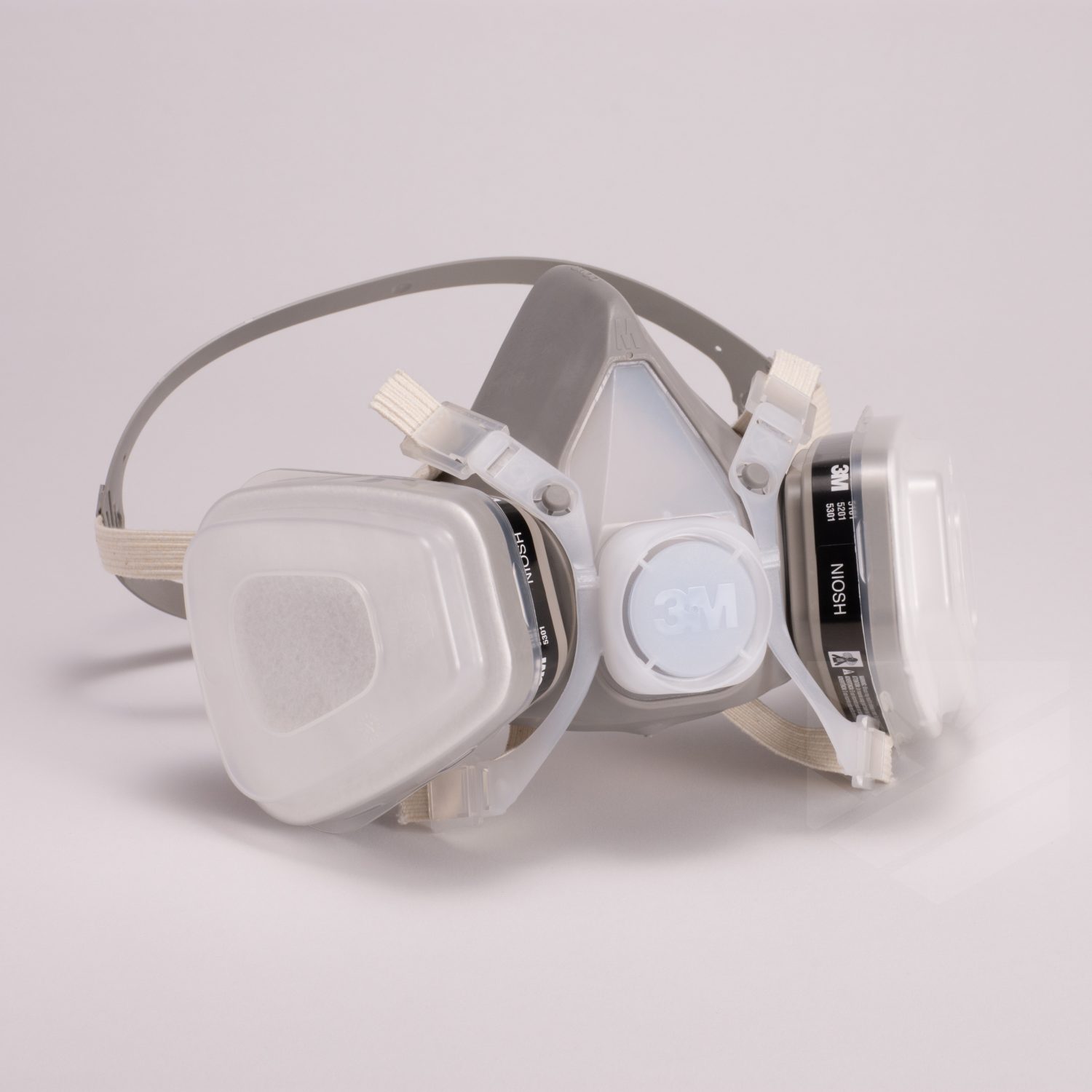 3M Disposable Half-Mask Respirator
The 3M™ 5000 Series Half Facepiece Disposable Organic Vapor Respirator Assembly helps provide respiratory protection against certain airborne contaminants. This respirator is NIOSH approved for respiratory protection against certain organic vapors up to ten times the permissible exposure limit (PEL). Half Facepiece respirator may be used in a variety of workplace applications, including petrochemical, chemical manufacturing, construction, transportation, and electronics. This disposable respirator assembly offers greater convenience by reducing the need for long-term maintenance. This half facepiece respirator is an ideal choice for intermittent use. It contains cartridges (6001), particulate filters (5P71), its own storage bag. For proper use see Supervisor or User Instructions or call 3M at 1-800-243-4630. The 3M Respirator 5000 series are manufactured as integral assemblies and the chemical cartridges are not removable or replaceable. Do not use if the cartridges have been removed. This product contains no components from natural rubber latex.
*Not for use with Paint Removers containing Methylene Chloride.
Description

Size

Product #

Price

Quantity

Action

Description

3M Disposable Half-Mask Respirator-Medium

Size

Medium

Product #

MMM7192

Price

Call for Price

Description

3M Disposable Half-Mask Respirator-Large

Size

Large

Product #

MMM7193

Price

Call for Price