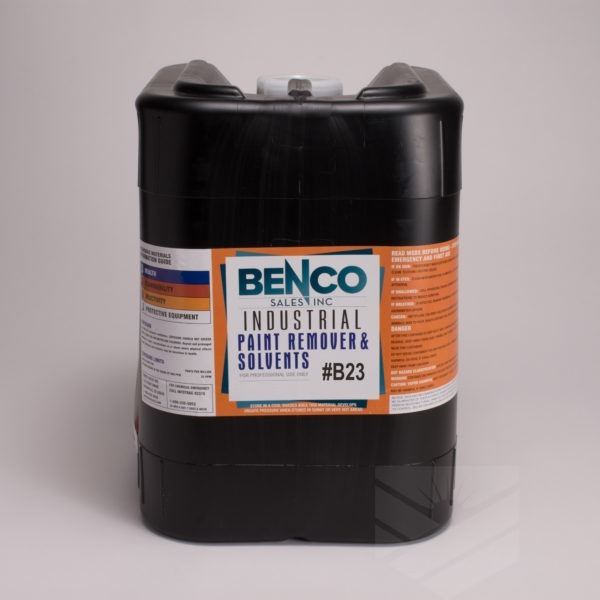 Benco B23 Liquid Non Methylene Chloride Furniture Stripper
NMP-based liquid stripper. Contains no methylene chloride. Water rinsable. Capable of removing many paints and finishes. Strips shellacs, varnishes, lacquers, polyurethanes, enamels, and acrylics. Has a long wet life. Apply by brush or pump. Safety gear and proper ventilation necessary while using this product.
Note: This item can only be shipped via our delivery trucks within our regular delivery area
See "Tips for Proper Chemical Use and Stripping" under Info from Pro Wood.
Description

Size

Flammability

Product #

Price

Quantity

Action

Benco B23 Liquid Non Methylene Chloride Furniture Stripper

Size

5 gal

Flammability

Non-Flammable

BNCB23-5

Call for Price

Benco B23 Liquid Non Methylene Chloride Furniture Stripper (Special Order)

Size

55 gal

Flammability

Non-Flammable

BNCB23-55

Call for Price