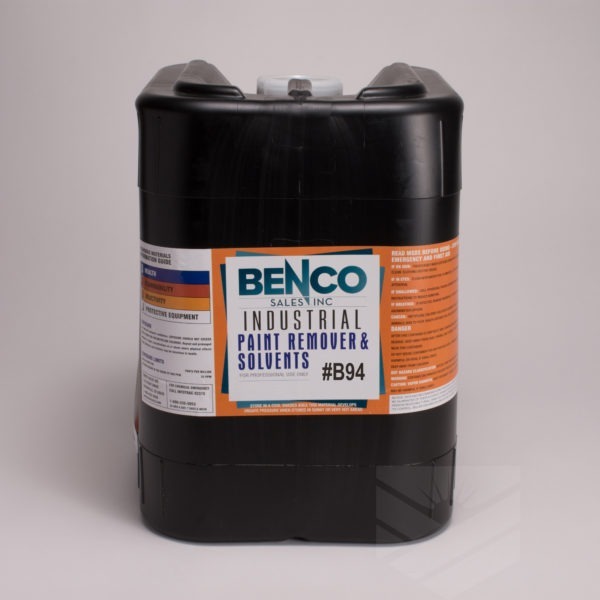 Benco B94 Liquid Non Methylene Chloride, Non MNP Wood & Metal Stripper
B94 liquid stripper has a low evaporation rate. For use on conventional paints, polyurethanes, and epoxies. Appropriate for woods and metals. Benco liquid strippers are formulated with the highest quality solvents, surfactants, and additives. The liquid strippers are very thin and penetrate rapidly through finishes and into crevices and corners. The surfactants and additives extend the wet life and enable clean and thorough rinsing with water. Easily used in a flow over system or dip tank. Safety gear and proper ventilation is imperative.
Note: This item can only be shipped via our delivery trucks within our regular delivery area
See "Tips for Proper Chemical Use and Stripping" under Info from Pro Wood.
Description

Size

Flammability

Product #

Price

Quantity

Action

Benco B94 Liquid Non Methylene Chloride, Non MNP Wood & Metal Stripper

Size

5 gal

Flammability

Non-Flammable

BNCB94-5

Call for Price