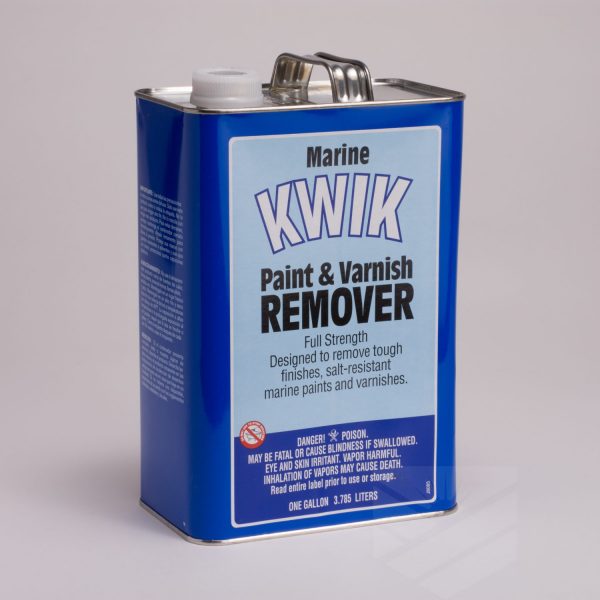 KWIK Marine Semi-Paste Stripper
Note: This product has been discontinued by the manufacturer, for a comparable alternative please see the Benco B4
KWIK Marine Paint & Varnish Remover is a full strength stripper designed to remove tough finishes, salt-resistant marine paints and varnishes. Formulated for professional painters and refinishers. For best results, use when temperature is between 65-85°F and away from strong breezes and hot sun. Store in cool place. Exposure to high temperature or prolonged exposure to sun may cause the can to swell or leak. Clean up used rags, paper and waste promptly. Take outdoors, allow liquid to evaporate and sludge to dry and then dispose of in a metal container in accordance with local, state and federal regulations.
For additional important information see attached files.
For Safety Data Sheet, see Info from Pro Wood.
Description

Size

Product #

Price

Quantity

Action

KWIK Marine Semi-Paste Stripper

Size

1 gal

BRRMR-956-G

Call for Price