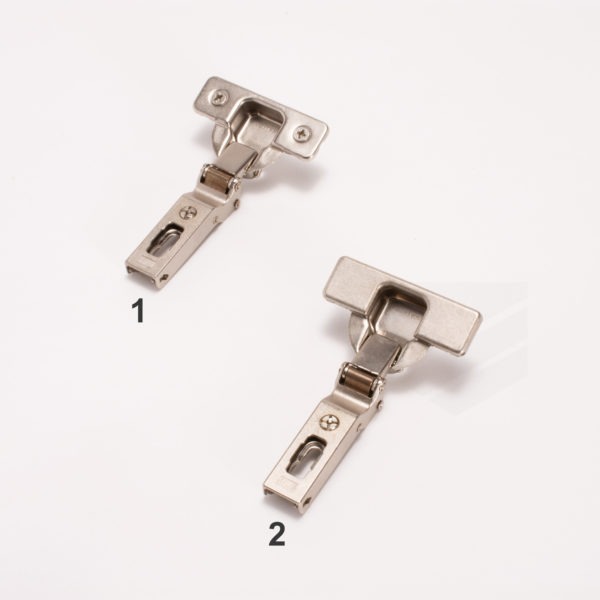 Series 200 for Standard Doors -45 Degree Angle Hinge
These hinges are for cabinet designs which feature special angles, curves and other unique design elements.
For specific info on these hinges see Information-Technical Sheet.
For overview of Salice hardware, see Salice Catalog located on the Salice Cabinet Hardware Landing Page.
Description

Picture #

Fixing Type

Degree

Closing Type

Finish

Type

Each

Case

Product #

Price

Quantity

Action

Standard Frameless Hinge-Self Close: -45° (special order)

Picture #

1

Fixing Type

Plastic Dowels

Degree

(-)45°

Closing Type

Self Close

Finish

Nickel

Type

Standard Door

Each

1

Case

300

C2RBH99

Call for Price

Standard Frameless Hinge-Self Close: -45°

Picture #

2

Fixing Type

Tool-Less

Degree

(-)45°

Closing Type

Self Close

Finish

Nickel

Type

Standard Door

Each

1

Case

300

C2JBH99

Call for Price