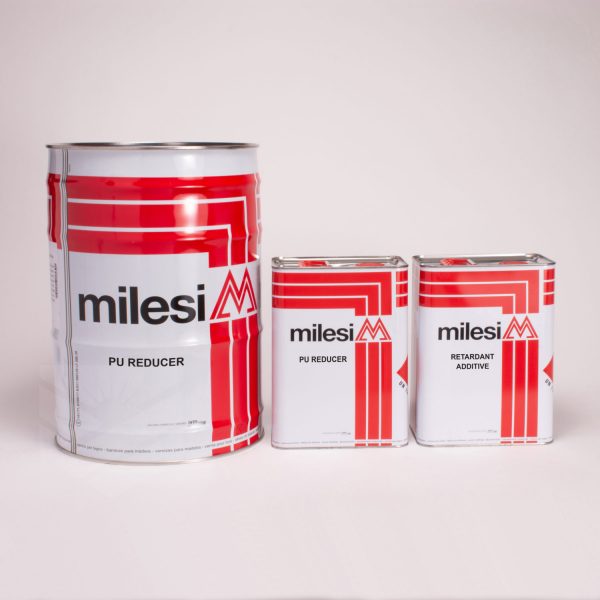 Milesi Reducers
Reducers are used to tune your finishing system to environmental conditions as well as to your equipment. Only use Milesi Polyurethane Reducers for thinning Milesi products. Many similar solvents are not designed for the reduction of Polyurethanes. The result can be unacceptable flow or leveling and other problems.
*See Information Sheet for additional information on the importance of Reducers.
**If a Milesi system calls for LZC8643 use LZC70.
Description

Size

Product #

Price

Quantity

Action

PU Reducer (medium)

Size

5-litre

LZC70-5L

Call for Price

PU Reducer (medium)

Size

25-litre

LZC70-25L

Call for Price

Retardant Additive

Size

5-litre

LTC40-5L

Call for Price