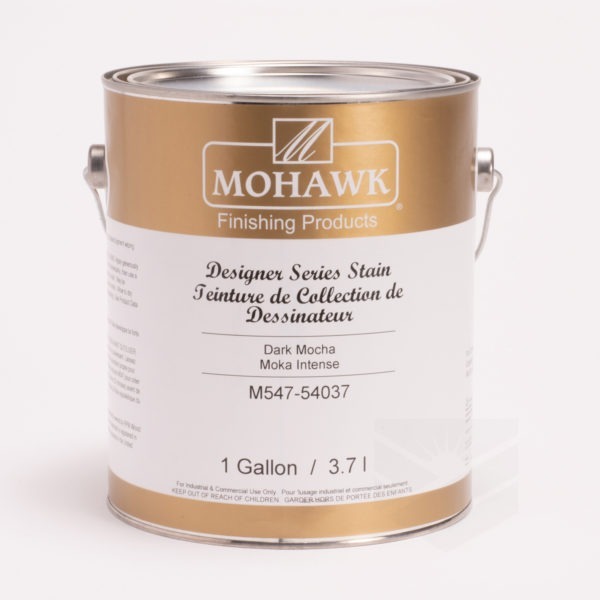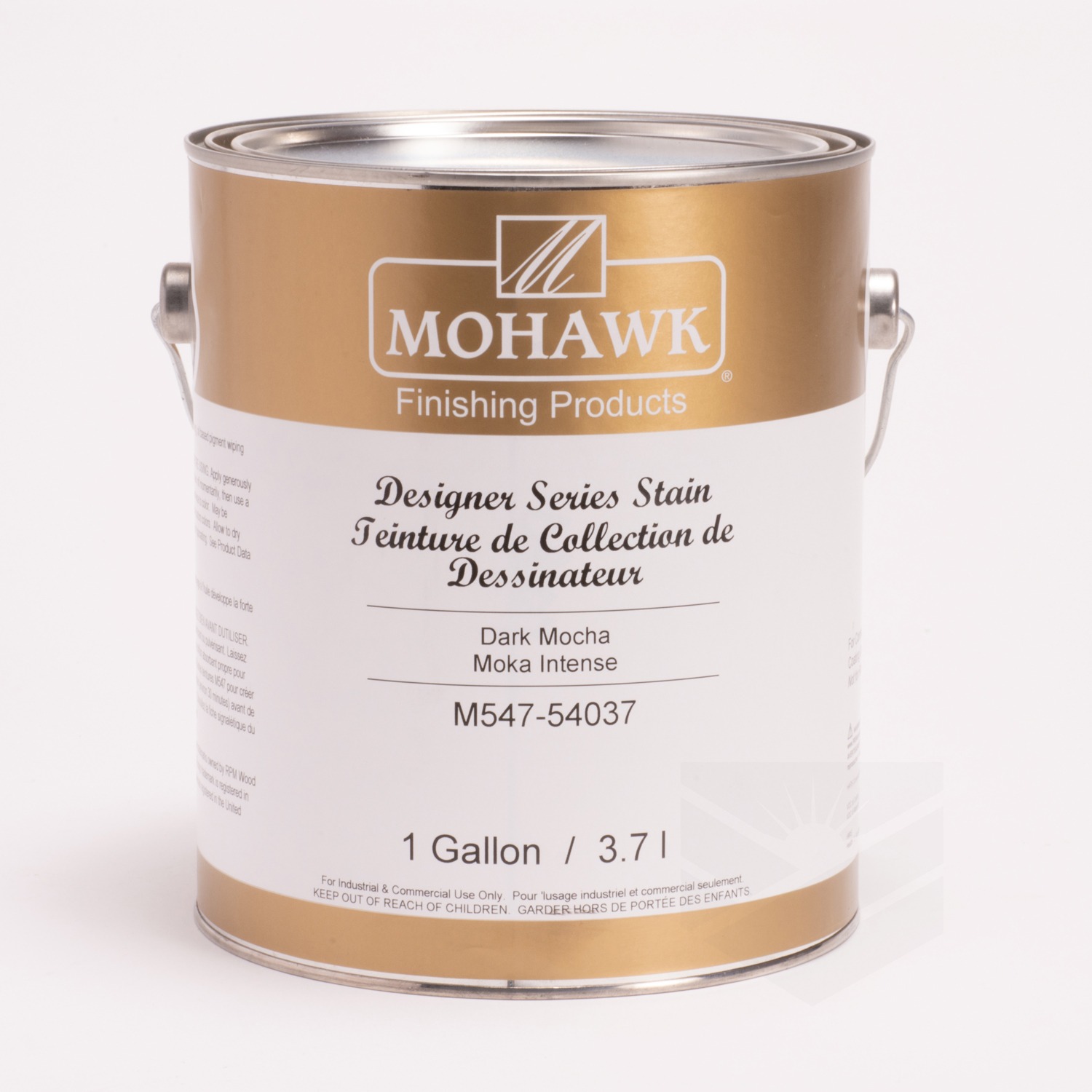 Mohawk Designer Series Stain
Mohawk Designer Series Stains are unique colors that enable deep, rich, intense color development in one application that previously may have taken multiple color steps to achieve. These rich stains can be sealed in as little as 30 minutes. May be blended together to create custom colors.
⚠WARNING: Cancer and Reproductive Harm – www.P65Warnings.ca.gov. Applies to these product(s).
*To see more information regarding this product, see Information-Technical Sheet.
*To see a color chart representing these 8 Mohawk Designer Series Stains, see Stain Chart.
Description

Color

Size

Product #

Price

Quantity

Action

Mohawk Designer Series Stain-Cinnamon

Color

Cinnamon

Size

1 quart

M547-54026

Call for Price

Mohawk Designer Series Stain-Cinnamon

Color

Cinnamon

Size

1 gal

M547-54027

Call for Price

Mohawk Designer Series Stain-Dark Espresso

Color

Dark Espresso

Size

1 quart

M547-54046

Call for Price

Mohawk Designer Series Stain-Dark Espresso

Color

Dark Espresso

Size

1 gal

M547-54047

Call for Price

Mohawk Designer Series Stain-Dark Mocha

Color

Dark Mocha

Size

1 quart

M547-54036

Call for Price

Mohawk Designer Series Stain-Dark Mocha

Color

Dark Mocha

Size

1 gal

M547-54037

Call for Price

Mohawk Designer Series Stain-Driftwood (special order)

Color

Driftwood

Size

1 quart

M547-54076

Call for Price

Mohawk Designer Series Stain-Driftwood (special order)

Color

Driftwood

Size

1 gal

M547-54077

Call for Price

Mohawk Designer Series Stain-Kona

Color

Kona

Size

1 quart

M547-54016

Call for Price

Mohawk Designer Series Stain-Kona

Color

Kona

Size

1 gal

M547-54017

Call for Price

Mohawk Designer Series Stain-Nottingham

Color

Nottingham

Size

1 quart

M547-54066

Call for Price

Mohawk Designer Series Stain-Nottingham

Color

Nottingham

Size

1 gal

M547-54067

Call for Price

Mohawk Designer Series Stain-Russett

Color

Russett

Size

1 quart

M547-54056

Call for Price

Mohawk Designer Series Stain-Russett

Color

Russett

Size

1 gal

M547-54057

Call for Price

Mohawk Designer Series Stain-Weathered Gray (special order)

Color

Weathered Gray

Size

1 quart

M547-54086

Call for Price

Mohawk Designer Series Stain-Weathered Gray (special order)

Color

Weathered Gray

Size

1 gal

M547-54087

Call for Price
Description

Product #

Price

Quantity

Action

Description

Stain Deck, M547 Designer Series Stain

Product #

M900-1004

Price

Call for Price