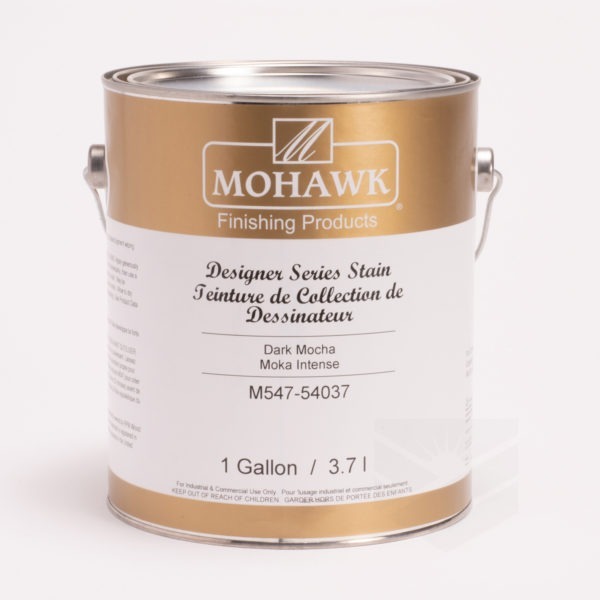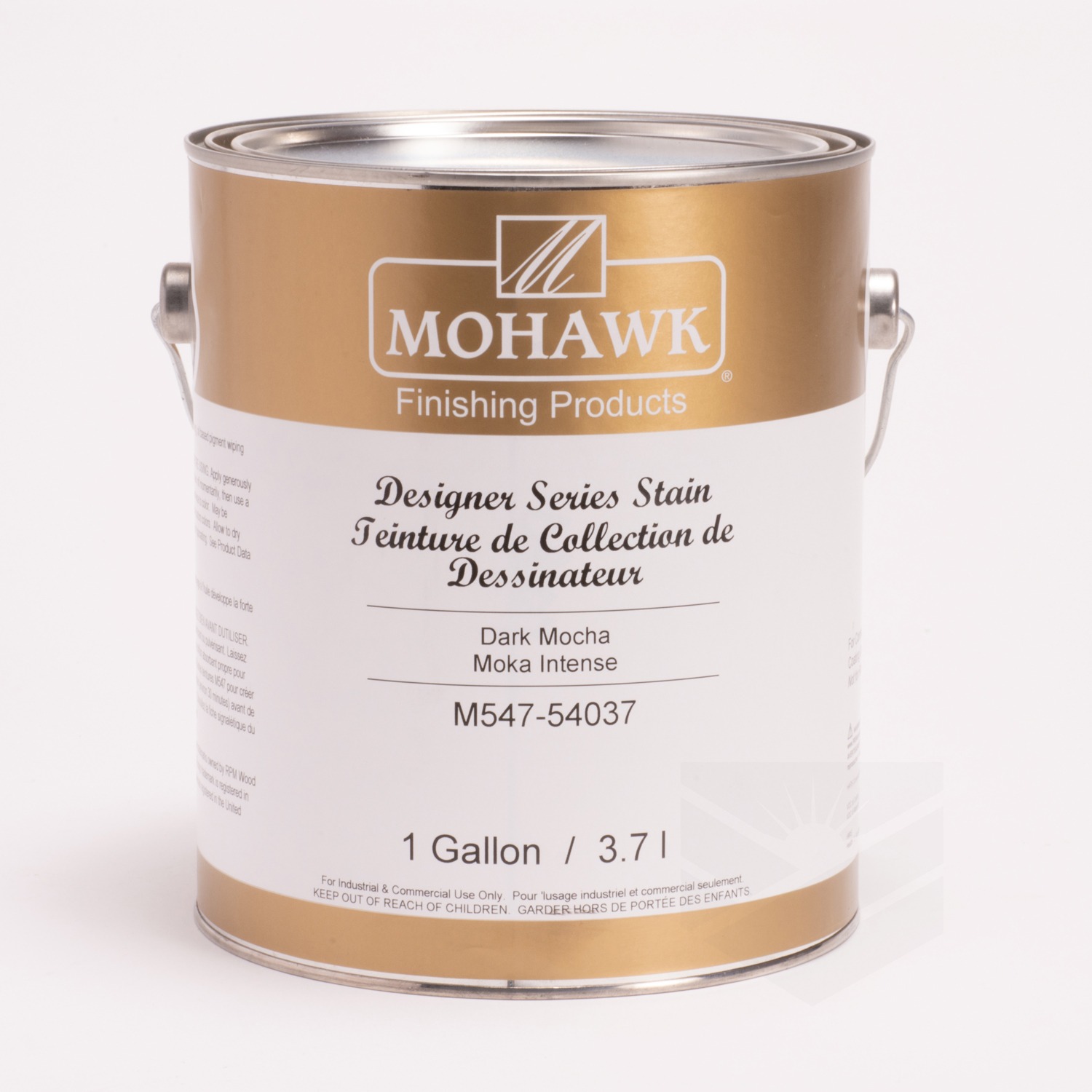 Mohawk Designer Stain Radiant Series
Introducing the new Radiant Series Collection in 10 new, popular Designer Stain colors. Designer Stain Radiant Series are formulated to quickly give you deep colors with vibrant undertones that simulate a two step color process. The Radiant Stain colors are fast drying wiping stains made with dyes and pigments that can be sealed in 30-45 minutes and is easy to wipe to color.
⚠WARNING: Cancer and Reproductive Harm – www.P65Warnings.ca.gov. Applies to these product(s).
*To see more information regarding this product, see Information-Technical Sheet.
*To see a color chart representing these 10 Mohawk Designer Stain Radiant Series Stains, see Stain Chart.
Description

Color

Size

Product #

Price

Quantity

Action

Mohawk Wiping Wood Stain-Asbury

Color

Asbury

Size

1 quart

M547-64016

Call for Price

Mohawk Wiping Wood Stain-Asbury

Color

Asbury

Size

1 gal

M547-64017

Call for Price

Mohawk Wiping Wood Stain-Briar

Color

Briar

Size

1 quart

M547-64046

Call for Price

Mohawk Wiping Wood Stain-Briar

Color

Briar

Size

1 gal

M547-64047

Call for Price

Mohawk Wiping Wood Stain-Chianti

Color

Chianti

Size

1 quart

M547-64076

Call for Price

Mohawk Wiping Wood Stain-Chianti

Color

Chianti

Size

1 gal

M547-64077

Call for Price

Mohawk Wiping Wood Stain-Copper

Color

Copper

Size

1 quart

M547-64066

Call for Price

Mohawk Wiping Wood Stain-Copper

Color

Copper

Size

1 gal

M547-64067

Call for Price

Mohawk Wiping Wood Stain-Golden Brown

Color

Golden Brown

Size

1 quart

M547-64086

Call for Price

Mohawk Wiping Wood Stain-Golden Brown

Color

Golden Brown

Size

1 gal

M547-64087

Call for Price

Mohawk Wiping Wood Stain-Michael's Cherry

Color

Michael's Cherry

Size

1 quart

M547-64006

Call for Price

Mohawk Wiping Wood Stain-Michael's Cherry

Color

Michael's Cherry

Size

1 gal

M547-64007

Call for Price

Mohawk Wiping Wood Stain-Onyx

Color

Onyx

Size

1 quart

M547-64026

Call for Price

Mohawk Wiping Wood Stain-Onyx

Color

Onyx

Size

1 gal

M547-64027

Call for Price

Mohawk Wiping Wood Stain-Rich Tobacco

Color

Rich Tobacco

Size

1 quart

M547-64036

Call for Price

Mohawk Wiping Wood Stain-Rich Tobacco

Color

Rich Tobacco

Size

1 gal

M547-64037

Call for Price

Mohawk Wiping Wood Stain-Smokehouse

Color

Smokehouse

Size

1 quart

M547-64056

Call for Price

Mohawk Wiping Wood Stain-Smokehouse

Color

Smokehouse

Size

1 gal

M547-64057

Call for Price

Mohawk Wiping Wood Stain-Tavern

Color

Tavern

Size

1 quart

M547-64096

Call for Price

Mohawk Wiping Wood Stain-Tavern

Color

Tavern

Size

1 gal

M547-64097

Call for Price
Description

Product #

Price

Quantity

Action

Description

Stain Deck, M520 Ultra Penetrating Stain

Product #

M900-1002

Price

Call for Price